How to ensure financial safety for your upcoming college student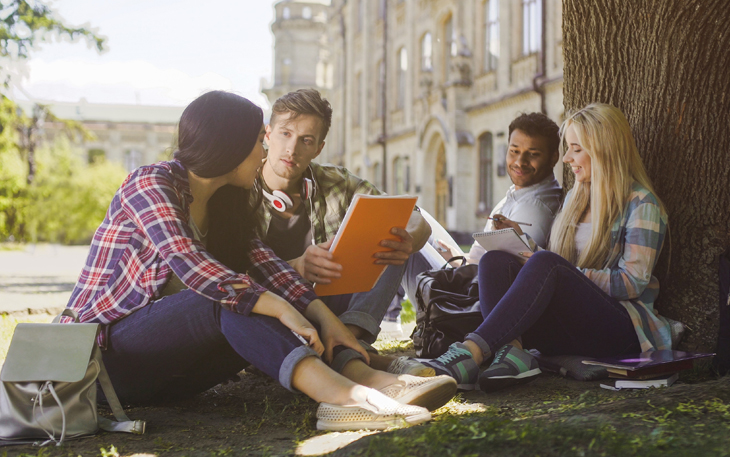 As a parent, you want to do everything in your power to ensure your new college student's financial safety. There are steps you can take in guiding your child to make the correct financial decisions. Some important teaching lessons for your college student would be saving their graduation money, helping them create a budget, teaching them to avoid accumulating debt and preparing them for the future.
Practice saving money
Remind your college student to always save their money, especially their graduation money. Our Ez$ Savings is open to anyone ages 24 and younger, comes with a Visa Debit Card and has no monthly service fee. It's perfect for young adults! Plus, the Ez$ Savings allows them to earn a higher APY (annual percentage yield) on their first $5,000. Along with a savings account, a checking account is another resource. Our regular, money market and youth checking accounts allow for up-to-date balance information, which is great for college students. Another easy way for your child to save money is to utilize their meal plan at school. The meal plan is included with their tuition, which will save them money rather than going out to eat.  And don't forget about textbooks. To make the process of purchasing them easier, use Amazon.com or barnesandnoble.com. The school may let students check out textbooks from the library, too.
Consider a job
Once your child has a few months of college under their belt, help them understand the importance of having a job. On-campus jobs are an option for them to learn the responsibilities that come with getting a job and making money. After all your child's hard work on his or her classes, homework and job, they'll need a break. Encourage your child to take advantage of the campus activities their college provides. A lot of college's guarantee students low or free cost on activities they host. Yes, it's important for your child to receive their degree and work hard but college is also about a chance for them to have fun and meet new people. If your child tries their best to follow these tips and tricks it will ensure their financial success.
Creating a budget
Helping your child create a budget for each month will teach them many vital practices. Start by making a list of fixed expenses (costs that will remain the same amount over time) like tuition or textbooks. The next list to make is all your discretionary expenses. These are expenses that aren't necessary like clothing or entertainment. Add your expenses together after you've completed each list. Then, subtract the total from the income your child will be making. As a college student, income means any money earned. Typically this is money from parents, student loan refund checks, or work. Another option for how to make a budget would be to use our money management tool.
Avoiding accumulating debt
Helping your child avoid debt is easier said than done. If your son or daughter collects a lot of debt, it could become overwhelming and will follow them for years beyond college. Ways to avoid this dreaded debt are teaching your child to keep a single credit card on them. Our SouthPoint Visa has no cash advance fees, lower international fees, free balance transfers, earns rewards points and can be used anytime, anywhere. Tell your child to only use it for emergencies and try not to use the credit card unless they absolutely have to. Your student must learn that they're only able to charge what they can afford to pay in full each month. Doing this will help sidestep interest charges. Using their credit card wisely will also help them increase their credit score. This is important because it will make getting a loan for a car or home easier.
Preparing for the future
Even though a down payment on a home or retirement savings seem very far away for your child, it's never too early to start saving. It's  a great idea to suggest to your child to get in the habit of setting aside a small amount of money each paycheck. Putting $25 in a savings account each paycheck will accumulate over time and will provide them with a great start for their financial future. Your son or daughter shouldn't wait until it's too late to get ready for their future. To get ahead, they should start right now.