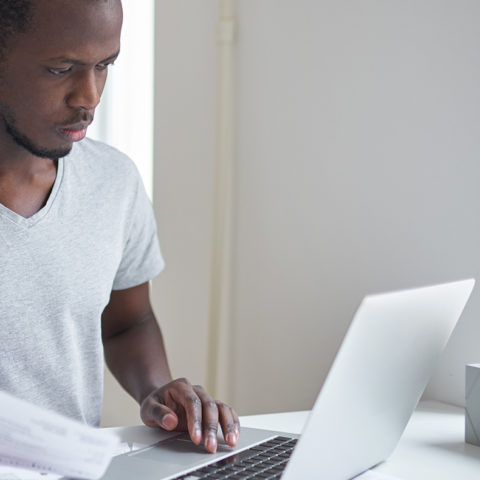 We make it easy to use funds from another financial institution to make a payment on your SouthPoint loans.
It's Free
If you use the Direct Debit option and enter your account and routing number from a non-SouthPoint checking or savings to pay your loan; either as a recurring payment or on an as needed basis.
For a fee
You can also make a  payment using a credit or debit card through LoanPay Xpress. The fee is $2 plus 2.6% of the transaction.
All you need is your SouthPoint Member Number and the Loan Number. Here is an example

Member Number 123456 Loan Number 52

In the LoanPay Xpress system, it will read that as 12345652
Your Loan Number is located on your monthly statement or on the original loan paperwork you were issued at the time you opened your SouthPoint loan. On your Statement/eStatement, the Loan Number is listed as a two digit number. You can also retrieve it from SouthPoint's Online and Mobile Banking sites.
Using SouthPoint's LoanPay Xpress you can pay auto loans, boat/recreational loans, personal loans, and Home Equity Line of Credits.
You can use any non-SouthPoint debit or credit card, with VISA(VISA Debit Cards Only), MasterCard and Discover logos. SouthPoint's LoanPay Xpress does not accept American Express payments. You can also do a Direct Debit (ACH) from another financial institution's savings or checking account.
You can use SouthPoint's LoanPay Xpress to make payments on all your loans. After you create a unique User ID and password, then you can register all your SouthPoint loans using the different Loan Numbers.
If you want to make payments using funds in your SouthPoint savings or checking account, you can use SouthPoint's Internet Banking system to make a FREE payment.
No. In a given month you are able to pay more toward your SouthPoint loan, however, the LoanPay Xpress system will not advance the due date of your next payment. Any extra funds that are paid in a given month will be put toward the principal, but members will still need to make their required payment the following month.
All payments made before 6:00 p.m. on business days will be credited to your account on the next business day. All payments made after 6:00 p.m. will be credited to your account in 2-3 business days. Payments made on Saturday and Sunday will post to your loan within 2-3 business days. Federal holidays will post the payment the 2-3 business days.
If you have any questions about SouthPoint's LoanPay Xpress or encounter difficulties logging in, please contact a SouthPoint representative at 877-794-6712.