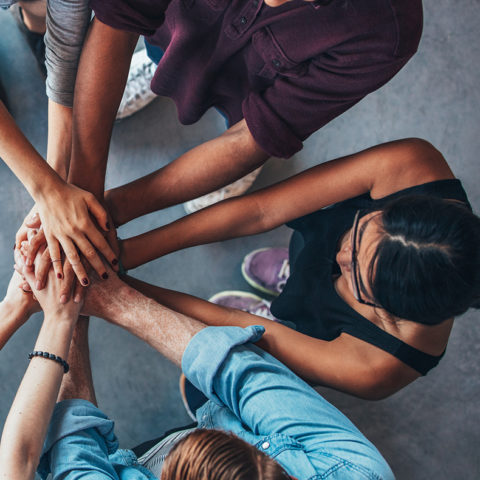 About Us
Learn how a not-for-profit financial institution can help you achieve your goals and dreams.
Join SouthPoint
What is a Credit Union
Credit unions are not-for-profit, member-owned, financial institutions that exist to serve the financial needs of their member-owners. The main focus is their members and their local community.
Credit unions serve a common field of membership based on characteristics such as geographical area, employee groups, or membership in an organization. Becoming a member is simple and easy.
Credit unions are governed in a democratic way by a volunteer board of directors, who are also members of the credit union.
Credit unions return surplus income to their members in the form of better rates, lower fees and improved services. At SouthPoint, our top priority is exceptional service for our members.
What makes us different
SouthPoint is a full-service, not-for-profit financial institution that has been serving the financial needs of members since 1936. We offer a wide range of financial products and services catering to individuals and small businesses.
We are your friends, family, and neighbors that are here to advocate for you and give you the tools and guidance you need to be successful in your financial future. Because at SouthPoint, your financial future is the point.
SouthPoint Vision
Our new vision was developed in 2023 by a team of our volunteers, board members and supervisory committee members and the strategic team.
"Empowering People to Enhance Lives."
SouthPoint Foundation
The SouthPoint Financial Credit Union Foundation is a non-profit 501(c)(3) charitable foundation and the philanthropic arm of SouthPoint Financial Credit Union and is funded entirely by the credit union. The Foundation is a separate, independent legal entity, incorporated in Minnesota and operated by a Board of Directors comprised of SouthPoint employees and directors.
The Foundation's mission is to make contribution investments in local, charitable organizations, with a focus on improving the lives of our members, friends and neighbors in the communities we serve.
Volunteer Opportunities
We encourage our members to get involved with what SouthPoint Financial Credit Union is doing. With the help of key members and committees, our impact in the community is strong and growing.
Careers at SouthPoint
SouthPoint is a family of passionate people, dedicated to serving the community and living out our mission empowering members to achieve their goals and dreams We're looking for people who share our vision and will do everything in their power to serve our members.