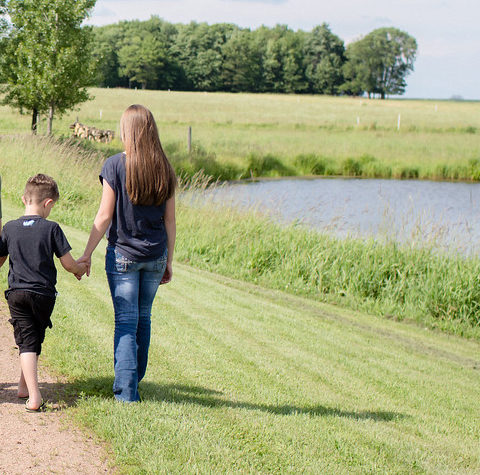 You have checking choices
Put a smile back into your financial life with no monthly fees or minimum balances.
APPLY NOW
Please select if you are a member or non-member so that we can take you to the appropriate application.
Lowest Opening Balance
Deposit $100 to open your checking account.
Anytime, Anywhere Banking
Make transfers, pay bills, download statements, and plan ahead from any device. Learn More
Free Checks
Choose the standard design and we'll send you 1 box per year.
Overdraft Protection
Avoid the embarrassment and frustration of running out of money when you add overdraft protection to your membership. Review Policy
Member Advantages
The more you utilize your credit union membership, the more it will benefit your business. Learn More
Product

Minimum
Max/Fees
Rates

Regular Checking

Our basic option requires no monthly fees, no minimum balance, and comes with a debit card.

APPLY NOW

$0

$0

0%

APY*

Money Market Checking

This account gives you the chance to earn dividends on balances of $1,001 or more.

APPLY NOW

$0

$999.99

0%

APY*

$1,000.00

$9,999.99

0.05%

APY*

$10,000.00

$24,999.99

0.05%

APY*

$25,000.00

$49,999.99

0.05%

APY*

$50,000.00

$50,000.00 +

0.05%

APY*

Youth Checking

Your $50 initial deposit opens your own checking account (high school and college students).

LEARN MORE

$50 minimum

Ask Us
Overdraft Protection
Avoid the embarrassment and frustration of running out of money when you add overdraft protection to your membership. Review Policy
Shared Accounts
Link your account with others in your family to make transferring funds quick and easy.
Going Paperless
E-Statements and E-Notices keep you up to date on your financial life. Learn More
There is no limit to the number of purchases or cash withdrawals you can make in a day. However, you are limited to $2,010 per day in total purchases and $505.00 per day in cash withdrawals. Exceptions may apply. Talk to your member advisor for details.
If you come into one of our branches and receive an Instant Issue card, you will also choose your PIN at that time and your card will be active. If you receive a card mailed to you, you will need to call the phone number on the debit card sticker (800-992-3808) to activate your card.
Once your membership savings account is open, you can take advantage of all the products and services we offer at SouthPoint FCU. Talk to a member advisor for a complete list of required documentation.
Please, call us at 877-794-6712 to place a stop payment on a specific item or purchase.
Minimum Opening Balances are as follows: Savings Account – $10; Checking Account – $100 (adult) or $50 (children/students).
You can transfer money as many times as you want each month, unless you are making an electronic transfer from a savings account (online banking, sweeps, or over the phone transfers).
You can use your debit card at any MoneyPass ATM without being charged any fees, we have MoneyPass ATMs at many other locations as well.
Your employer can establish direct deposit of your paycheck into your credit union account. They will need the credit union routing number (291976493) and your account number.
No. The only checks that we would have access to are the checks that go through on your account. If a check is cancelled it will not have gone through the credit union.
We can easily transfer funds for you. All we need is your account number for your personal and business accounts.
If you are unable to come into your local branch, we can mail it to you within 7-10 business days.
Yes, you can get counter checks for $1 per check.
We offer one (1) box of free basic checks per year. They can be single or duplicate checks.
Yes, when your debit or credit cards are used outside their normal areas, we notice and often freeze your accounts to protect your credit. Let us know before you go on vacation so we can make a note in your account. That will keep your money available to you while you're out of town.
SouthPoint Financial Credit Union offers overdraft notifications by text message so members know if their account is overdrawn right from their phone rather than being notified via mail or email. Texts will come to your cell phone from the number 44394. Call 877-794-6712 or visit a branch to add or update your mobile phone number to get these real-time notifications. You can also add account alerts within Online Banking. To set up alerts in Online Banking:
Select My Settings from the top right corner in Online Banking
Scroll down to Other Settings and select Alerts & Notifications
Select which alerts and notifications you would like to receive, and whether you would like to receive them via email, text message or both
To add additional alerts select Add an Alert +
Overdraft text messages will be sent daily at 10 a.m. CST from the phone number 44394. If a transaction generates an overdraft prior to 10 a.m., you will receive a text that day. If a transaction generates an overdraft after 10 a.m., you will receive a text message the following day. This is the same timeline overdraft notices were previously emailed.
For security purposes, the text message will only display the suffix of the account that the notice pertains to.
Account alerts, like overdrafts or low balance notifications, can be set up in Online Banking. These convenient alerts can be sent to an email address of the account holder's choosing. To set up alerts in Online Banking:
Select My Settings from the top right corner in Online Banking
Scroll down to Other Settings and select Alerts & Notifications
Select which alerts and notifications you would like to receive, and whether you would like to receive them via email, text message or both
To add additional alerts select Add an Alert +