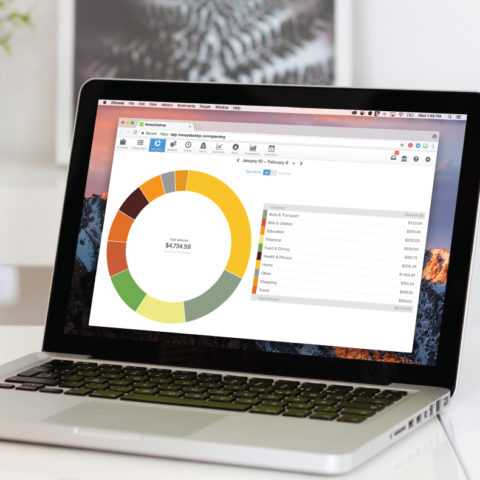 Money Management
Budgeting for a brighter future
Climb to new heights with the SouthPoint's money management financial management tool. Visualize and interact with your money in the most epic ways. View all your accounts and transaction in a single location. Bubble Budgets that move with you. Learn where and how you spend. Receive timely alerts and notifications. Login to online banking or our Mobile Banking App and look for MONEY MANAGEMENT to get started today!
Accounts
Know Your Finances – See all your accounts, including those with other financial institutions.
Budgets
Track Your Budget – Bubbles help you understand the relative health of your budgets instantly.
Spending
Watch Your Spending – Every transaction is automatically categorized so you can spend smarter.
How To Videos
Getting Started
Accounts Tool
Spending Tool
Budgets
Networth
Goalsh
From the Account tool, click Add an Account on the right to open the "Add Accounts" window

Search for a financial institution by its name or URL

Select the institution from the list and enter the requested login credentials
Note: Some institutions also use multi-facto authentication as part of the log in process
Sometimes it's just not possible to automatically bring in important financial information. It might be that one of your financial institutions doesn't support our software, or it might be that you paid off your home a decade ago, so there wouldn't be an online account with any information about it.

In these kinds of situations, you should add a manual account. This will allow you to keep track of things with a lot of value: property like a home or car, cash that isn't in a bank, a credit card that isn't compatible with the tools, a loan you're paying back to a friend.

These are all critical to your finances, so you should feel free to add as many as necessary.

Steps to add a manual account:
Click Add an Account at the top right of the Accounts Tab
Click Add Manual Account at the bottom of the window
Choose an account Type. You can choose from the following: Checking, Savings, Loan, Credit Card, Investment, Line of Credit, Mortgage, Property, Cash, Insurance, Prepaid, Other
Enter in the details
Click Save
Note: Getting the details you'll need for step 4 may require pulling out a paper statement, making a call, or logging on to another online account — but it's worth it. The app will be more accurate — and you'll rest easier — knowing you've got all the information you need to take full advantage of this powerful software.