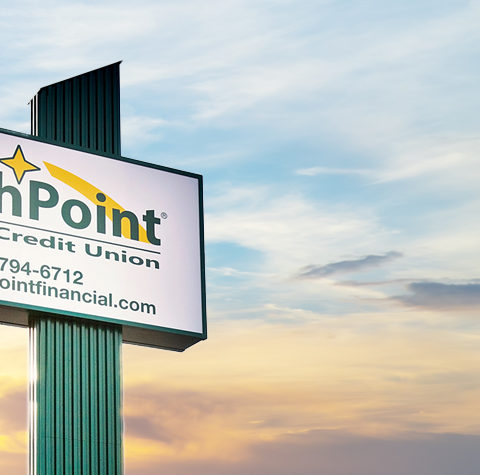 History of SouthPoint Financial Credit Union
In 1936, members of St. Mary's Church of Sleepy Eye, Minnesota, seeking a place to save and borrow money at reasonable interest rates, organized to form a credit union.
The credit union's original field of membership was limited to members of St. Mary's Parish of Sleepy Eye, their immediate families and associations of such members. The most recent field of membership expansion happened in 2021 which went to 23 counties that include; Blue Earth, Brown, Carver, Cottonwood, Faribault, Freeborn, Kandiyohi, Le Sueur, Lyon, Martin, McLeod, Meeker, Murray, Nicollet, Redwood, Renville, Rice, Scott, Sibley, Steele, Waseca, Watonwan and Wright.
The credit union name remained unchanged from 1936 to 1970, when it was modified slightly to St. Mary's Parish Credit Union. On January 3, 2002 the National Credit Union Administration approved the credit union's application to convert from a state to a federal charter. This change in charter also changed the credit union name to St. Mary's Federal Credit Union. On September 15, 2005, to better suit the expanding field of membership, the name was changed to SouthPoint Federal Credit Union (SPFCU). In 2018, SouthPoint becomes a state-charted credit union and is renamed to SouthPoint Financial Credit Union.
In 1940, the credit union had 172 members and assets of $12,000. In those days, the unsecured loan limit was $750 and share holdings were limited to $1,000 per member-owner. By 1970, membership had grown to over 1900 and assets were at $2,700,000. In 2016 assets grew to over $300,000,000. The following year in 2018, SouthPoint's membership flew to over 20,000 members.
From 1936 to current, SouthPoint has expanded to seven full-services branches. Locations were opened in:
In 2018 SouthPoint rebranded SouthPoint Financial Services to SouthPoint Investment Services. During that same year a new brand was launched which is known as SouthPoint Home Mortgage.
The year 2019 brought a change in leadership. After over 30 years with SouthPoint and 23 years of those CEO/President of SouthPoint, Dick Nesvold retired. Effective January 1, 2020, Jay Gostonczik started his new role as CEO/President.