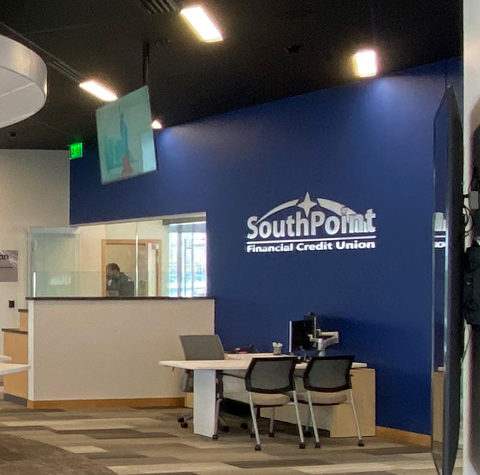 Schedule an Appointment Today
Gov. Walz has turned the dials in Minnesota and implemented "Stay Safe MN," allowing more retail businesses and non-critical businesses to slowly re-open. As a critical business, SouthPoint's member's and staff's health front of mind, we are also slowly expanding our services.
Schedule an Appointment
Even though our branch lobbies are now open, you can still schedule an appointment to meet in-person.
For enhanced safety efforts, all teller transactions will continue to be limited to our drive-thrus.
Account Maintenance
Account Opening
Open Membership or you can apply online
Apply for an Auto/RV Loan or you can apply online
Apply for Credit Card or you can apply online
Apply for a Personal Loan or you can apply online
Notary Service
Coin Machine
As we move forward expanding our services, we reassure you that our top priority remains the same and that's the health, safety and well-being of you and our team. We will continue to follow requirements set forth by health care organizations and our local government, and are prepared to adapt as required.
We are continuing to work on putting extra measures in place to maintain the health of our members and staff.
Our preparations include:
Additional training with all staff on safety protocols
Adding hand sanitizer stations to all branches
Installing protective partitions between staff and members
Requiring social distancing
Closing restrooms to the public
Temporarily removing communal seating
Conducting employee health screenings
If you have symptoms now or had in the last 24 hours, including a cough or fever, we ask that you stay home and look at other options that you have to manage your money including:
VideoConnect – Need to apply for a new account, transfer money or have an account question? VideoConnect gives you the same face-to-face friendly experience SouthPoint is known for whether you're at home, at work or out and about.
Call Center – To talk with a SouthPoint Call Center Agent at 877-794-6712, Monday – Friday 8:00 am – 6:30 pm and Saturdays from 8:00 am – 12:00 pm.
Digital Banking – Get full control over your SouthPoint accounts with Online Banking and Mobile Banking. It's all here, including the option to pay bills, make loan payments, download e-statements, get account notices and alerts online, schedule transfers, view your history, apply for a loan, and send us secure messages.
To promote healthy behaviors, we are changing the lobby experience and promoting healthy behaviors including:
Floor decals to maintain safe social distancing
Sneeze Guards at open work stations
Appointment only lobby access to monitor the number of members in branch
Temporary removal of refreshment stations and waiting area
Designated hand sanitizer stations
In addition to our lobby safety procedures, there are some protective measures that you may not see, like the steps we take after hours and the heightened protocols for cleaning and sanitizing. Safety measures that have a direct impact on keeping the member experience safe.
All employees have been provided with a health checklist to track and monitor for any signs or symptoms of illness before coming to work.
We are following the MN Department of Health Employee Entrance Guidelines.
Access to benefits, services, pay and well-being benefits if employees don't pass health screenings.
Enhanced cleaning protocols.
Providing face coverings to be worn by staff