What you need to know about long-term care insurance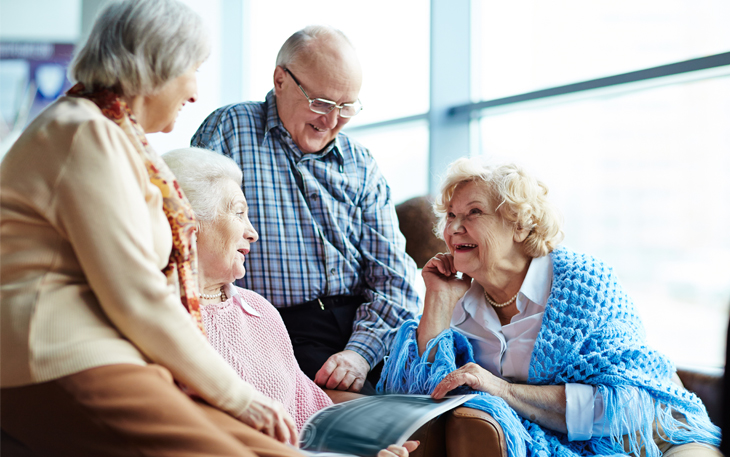 You've spent years building up your nest egg in the form of retirement and savings and you want to protect it well past age 65, which is why long-term care insurance is a must. Designed to help when a person can no longer care for themselves and needs long-term care assistance, long-term care insurance (LTCI) is the best funding strategy available. It's also much cheaper than the long-term care itself.
What is long-term care?
Long-term care helps maintain a person's quality of life and routine. LTCI is special coverage to cover an individual's expenses if an illness, disability or a medical impairment abruptly interferes with their daily functions. These daily functions include bathing, continence, dressing, eating, using the bathroom and walking. If a person is unable to perform these functions and has the inability to earn a livable salary, long-term care comes into play. Long-term care can include personal care (help doing normal activities around your home). These take place in a person's home, care center or nursing home. It also includes skilled care. Skilled care is for someone who requires the daily presence of a medical professional. These services are often in care centers and nursing homes.
How does long-term care insurance help?
Because long-term care is specific, LTCI covers costs that Medicare and Medicaid typically don't and is a supplement to primary health insurance. According to a 2017 Cost of Care Survey, long-term care is expensive. The median monthly rate for a private room in a nursing home was $8,121, an annual cost of just under $100,000. The median monthly rate for assisted living was $3,750, and the median monthly rate for adult day services was $1,517.
What does LTCI cover?
Adult care facilities
Home care services
Assisted living facilities
Respite care
Hospice care
Nursing homes
Specialized nursing homes
Home modification
Service providers like live-in caregivers, housekeepers, therapists and private duty nurses are also typically covered by LTCI.
Only 7.2 million Americans have LTCI, which covers many of the costs of a nursing home, assisted living or in-home care … expenses that are not covered by Medicare or Medicaid. A good rule of thumb to abide by when looking into LTCI is to start looking in your 50s or early 60s, before premiums rise sharply or worsening health rules out better coverage.
For help on where to begin when it comes to looking for long-term care insurance, contact me today.
Bob Skillings | 706 N German St. New Ulm, MN 56073; 877-794-6712; Direct: 507-233-5624; Cell: 507-217-9038; Fax: 507-233-5601; [email protected]
SouthPoint Financial Credit Union or any other entity appearing on this website is not affiliated with Cetera Advisor Networks LLC. *NOT AN NCUA/NCUSIF INSURED, NOT A DEPOSIT, NOT INSURED BY ANY FEDERAL GOVERNMENT AGENCY, NO CREDIT UNION GUARANTEE, MAY LOSE VALUE.
*Consult your legal or tax counsel for advice and information concerning your particular circumstances. Neither Cetera Advisors Networks LLC nor any of its representative may give legal or tax advice. **Securities and investment advisory services offered through Cetera Advisor Networks LLC, member FINRA/SIPC, a Broker-Dealer and a Registered Investment Advisor. Cetera is under separate ownership from any other named entity.