Transfer your credit card balances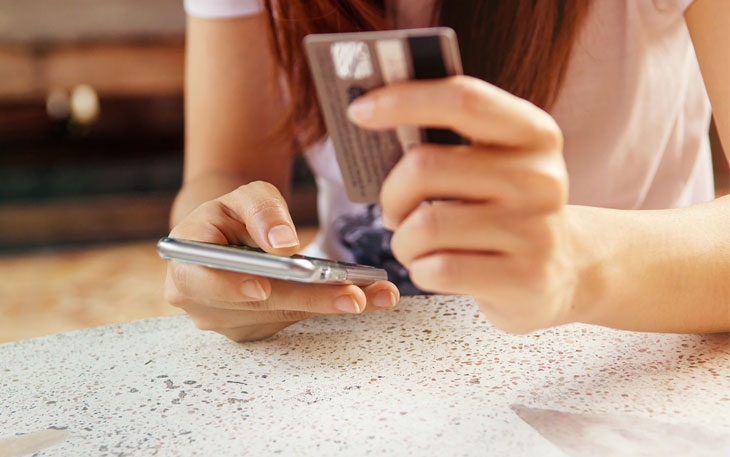 There are a lot of people who open a new credit card for large purchases to take advantage of a limited time 0% interest promotion and promise themselves they would pay it off. But what happens when life throws a curveball and they can no longer pay off the balance in that amount of time? Most likely they'll end up with an interest rate in the double digits.
If you have a high-interest store card or credit card, did you know that you can transfer that balance to a SouthPoint Visa card for free?
Benefits of a balance transfer include:
Introductory 0% APR* interest for the first 6 months
No fees to transfer the balance
After introductory interest period ends, a low standard variable rate from 7.00%-18.00% APR
Local assistance and on-site servicing
According to creditcards.com the average interest rate on the most popular credit cards in December 2018  climbed to 17.21% APR. At SouthPoint, we offer rates as low as 7.00% fixed interest on our cards, helping you save money on interest payments. A lower interest rate means you will be able to pay off your principal balance quicker than before. Transferring your balance is simple. You'll need the following information handy to complete your transfer: 
The name on the card you are transferring the balance from
The card number
The address where the payment is to be sent
The amount to transfer
Our staff is available to help you with the process. Feel free to call 877-794-6712 with any questions or stop by one of our branches!
*APR-Annual Percentage Rate. Introductory rates as low as 0% APR applies for 6 months on balance transfers. Then, a low standard variable rate applies ranging from 7.00%–18.00% APR. Interest rates are subject to change based on the type of loan, the collateral, loan to value, borrower's credit history, account relationship, and automatic payments. Rates disclosed are the lowest rates available at SouthPoint FCU. Other conditions may apply.