Protect your family with life insurance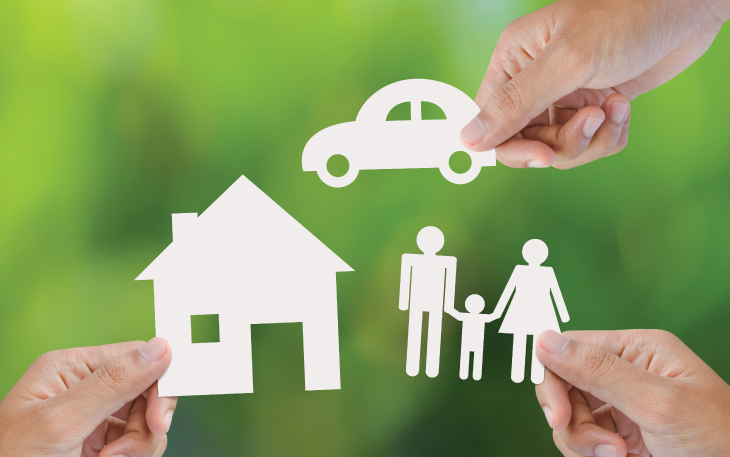 Perhaps you've heard the maxim, "Preparation is the key to success." But when it comes to life insurance, knowing when to prepare is almost more important than the preparation, itself.
I'll let you in on a little-known fact that could help you save money on life insurance: when it comes to underwriting, insurance carriers typically rate clients to their closest birthday. What that means for you is, that if you're 39 years and 5 months old, you will be rated as a 39-year-old. But, if you're 39 years and 6 months old, you'll be rated as a 40-year-old.
That's why, if you're looking to lower the cost of life insurance, one way to potentially save money is to buy it before you're within six months of your next birthday — especially if you're going to have a milestone birthday which will automatically enter you into a new insurance rate bracket.
Remember that a new marriage, new baby (yours or a grandchild), new job, retirement on the horizon, or the desire to put things in good order for you family are all good reasons to buy, upgrade or change your life insurance coverage.
Insurance can be an intimidating topic, but it doesn't have to be. I'd love to chat with you about your choices. Call today or respond to this email, and we'll set up a time to talk. Even if right now isn't the best time to purchase life insurance, discussing the future is a smart move.
For more information on life insurance, contact Bob Skillings  – Financial Advisors with SouthPoint Investment Services.
Bob Skillings | 706 N German St. New Ulm, MN 56073; 877-794-6712; Direct: 507-233-5624; Cell: 507-217-9038; Fax: 507-233-5601; [email protected]
SouthPoint Financial Credit Union or any other entity appearing on this website is not affiliated with Cetera Advisor Networks LLC. *NOT AN NCUA/NCUSIF INSURED, NOT A DEPOSIT, NOT INSURED BY ANY FEDERAL GOVERNMENT AGENCY, NO CREDIT UNION GUARANTEE, MAY LOSE VALUE.
*Consult your legal or tax counsel for advice and information concerning your particular circumstances. Neither Cetera Advisors Networks, LLC nor any of its representative may give legal or tax advice. **Securities and investment advisory services offered through Cetera Advisor Networks LLC, member FINRA/SIPC.
SIPC: sipc.org | FINRA: finra.org | Privacy Policy: ceteraadvisornetworks.com/privacypromise | Important Information: ceteraadvisornetworks/importantdisclosures | FINRA Brokercheck: http://brokercheck.finra.org.
Citations.
1 – valuepenguin.com/average-cost-life-insurance [7/17/19]