Message from our CEO/President – Jay Gostonczik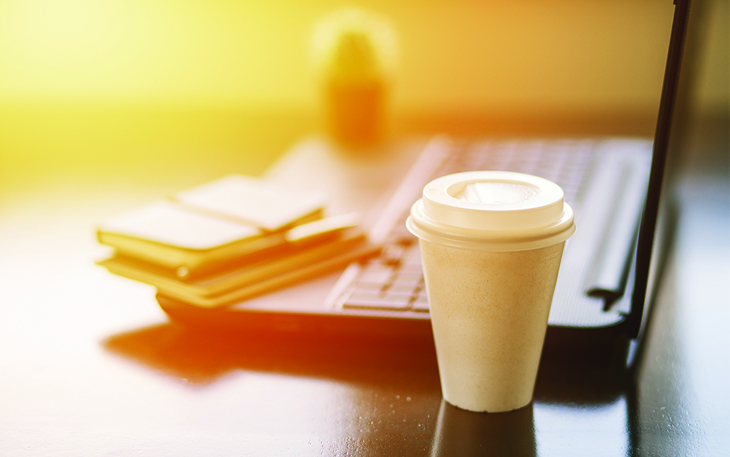 It was likely hard to miss all the recent national media attention on the liquidity crisis and failures of Signature Bank, Silvergate Bank, and the second largest failure of a financial institution in U.S. history with Silicon Valley Bank. While these situations may create questions and concerns, I want to reassure you about the safety and soundness of credit union deposits and provide some peace of mind where there may be any uncertainty or fear.
Overall, the U.S. banking and Credit Union system is safe and sound. These bank failures were a result of inadequate controls and improper liquidity management with extremely large concentrations of deposits from venture capital companies and their related technology companies. These banks had very different balance sheet structures than most other financial institutions and were not adequately assessing their uninsured deposit levels and management practices. SouthPoint does not serve those types of institutions and is solely focused on you and our communities.
As a credit union member at SouthPoint Financial Credit Union, you are an owner of our not-for-profit financial cooperative. Credit unions are not banks and do not function under the same regulatory or investment structure. Chartered over 87 years ago, SouthPoint is committed to serving you and our communities. We don't take our members dollars and reinvest them all over, we put them back to use in the community to help each other, our friends, family, and neighbors. Credit unions' priority is your financial success, and we take your financial safety and security as our primary focus.
You can be assured that your money is safe and sound. Our liquidity position is well managed, and we are also very well-capitalized with 11.5% in capital, equating to over $53 million in equity. Combining this equity with ample liquidity options puts
your financial cooperative in a good position to serve our members and communities for generations to come.
The National Credit Union Administration (NCUA) is the independent federal agency that administers the National Credit Union Share Insurance Fund (NCUISF). SouthPoint is federally insured by the NCUA and offers a safe place for you to save money, with deposits insured up to $250,000 per individual depositor. Credit union members have never lost a penny of insured savings at a federally insured credit union. You can also structure your accounts to maximize the amount of deposit insurance available well above these limits. If you still have concerns and would like to investigate how to maximize your insurance coverage, I highly encourage you to talk with our staff, or visit MyCreditUnion.gov for more information about the "Share Insurance Estimator" tool and the National Credit Union Share Insurance Fund coverage for members. If you have additional questions, please give us a call, or stop into one of our convenient locations, we are happy to help.
I am also excited to share with you two new credit union initiatives. First, on March 1st, SouthPoint acquired an Insurance Agency based out of Willmar, Minnesota. The agency will operate going forward as SouthPoint Insurance Agency, LLC, and is a well established business having offered all types of property and casualty, life, home, auto, business and commercial, and farm and crop insurance services in Minnesota and surrounding states since 1989. We are ecstatic to bring added value to you with a one-stop shop for your loan and insurance needs. Be on the lookout over the next few months with additional communication from the SouthPoint Insurance Agency on how they can help you with all your insurance needs.
The other exciting news was a broader initiative to envision and better define the direction of the credit union well into the future. We embarked upon the journey by working with staff and volunteers from across the organization to better define and communicate SouthPoint's Vision and purpose. After many hours of introspection working with the Board of Directors, Supervisory Committee, Community Advisory Committee, and all staff, we are excited to introduce our new vision of "Empowering People to Enhance Lives". Expect to see more over the coming year on this as we engage with you in person, online, or in our communications!
I would love to share with you further about how SouthPoint is strong and focused on empowering you to improve your financial future. I hope you will join us virtually or in person at our upcoming Annual Meeting on April 18, 2023, at the Best Western in New Ulm at 3:00 pm. Not only will we have our business meeting, but we will have a speaker from Lutheran Social Services (LSS) give a presentation on Financial Empowerment.
We are working hard every day to provide you value and we are grateful to be a part of your lives. Thank you for your trust, membership, and allowing us to serve you!