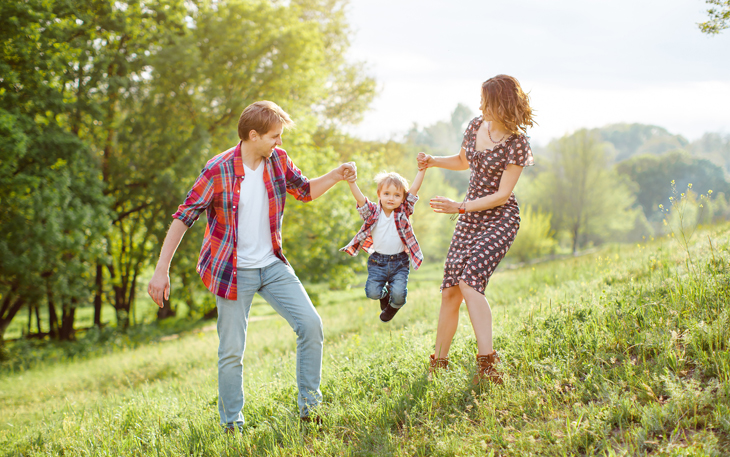 Do you have questions about life insurance? You're not alone. Many people don't understand how it works or what it costs. I wanted to provide some clarity and strip it down to the nuts and bolts. I've compiled an FAQ of sorts as a way to pass on knowledge in hopes of helping you navigate through this confusing part of your financial plan.
Do I need life insurance?
Do you have a spouse or dependents that rely on your income to maintain their standard of living? If so, you need life insurance. Most families today rely on income from both spouses. If one of those incomes stop, there needs to be a framework in place to keep the family going once a spouse has passed away. With life insurance you can establish that framework to ensure your loved ones are properly taken care of.
Life insurance can also be used in estate planning. The benefit paid to the beneficiary(ies) will not go through probate, as long as the deceased's estate is not listed as a beneficiary. This can help shelter funds from estate taxes.
Do both my spouse and I need life insurance?
As I mentioned above, most households today rely on income from both spouses. This income needs to be supplemented when a spouse dies in order to keep the same standard of living. It is recommended that when you get married both spouses should obtain life insurance if they do not already have coverage. If one or both spouses already has coverage then the policies should be evaluated to ensure that each person has adequate coverage.
How much life insurance do I need?
The key in determining how much coverage a person needs is to find a balance between how much you want to leave when you die and how much that amount of coverage is going to cost you. Many people will approach this question with a goal in mind. Do you want to leave enough to pay for your children's education? How much will your spouse need to stay financially stable? These are just a couple examples of focus areas when it comes to determining how much coverage you need, and the determining factor is you. You get to decide how much coverage you would like. You get to decide how your loved ones will survive after you're gone.
Should I buy life insurance for my kids?
Life insurance for children is a highly debated topic. There are positives and negatives to each side of the argument. Ultimately, the death of a child is an extremely tragic event that no parent should have to experience, but in the event it happens life insurance could help cover funeral costs, family counseling costs, medical bills, or a leave of absence from work. Statistically, the chances of a child dying are low so life insurance could be an expensive option for covering these costs when compared to having an emergency fund set aside. An emergency fund would also give you access to funds for circumstances other than the death of a child. When it comes down to making a decision it is best to evaluate your financial situation as a whole, and then decide what is best for you.
Who receives the insurance payout if I die?
When a person dies the beneficiary(ies) listed on the life insurance policy file a death claim with the insurance company. The insurance company may either approve, deny, or ask for more information about the claim. When a claim has been approved the payment, known as the death benefit, will be paid to the beneficiary(ies) listed on the policy. If there is no beneficiary listed the death benefit will go to the deceased's estate.
How much is life insurance & how is the cost calculated?
The cost of life insurance is dependent upon a number of variables. Term life is typically cheaper than whole life insurance. The final cost will be dependent upon:
Age – younger people pay less
Health profile – do you have any chronic illnesses? Are you a tobacco user?
Gender – Statistically, women live longer than men so they typically pay lower costs
Occupation – Yes, this matters. A receptionist will pay less than a coal miner because of occupational risk
Exams – there are "no exam" policies available, but these will typically be more expensive
How do I get life insurance?
You can get life insurance right here at SouthPoint. We have three Financial Advisors on staff and we can schedule meetings in whichever SouthPoint branch is most convenient for you. Please reach out to us with any questions or to set up a meeting to evaluate your needs.

For more information on life insurance, contact Bob Skillings –  Financial Advisors with SouthPoint Investment Services.
Bob Skillings | 706 N German St. New Ulm, MN 56073; 877-794-6712; Direct: 507-233-5624; Cell: 507-217-9038; Fax: 507-233-5601; [email protected]
Securities and advisory services offered through Cetera Advisor Networks LLC, member FINRA/SIPC. investments are: • Not FDIC/NCUSIF insured • May lose value • Not financial institution guaranteed • Not a deposit • Not insured by any federal government agency. Cetera is under separate ownership from any other named entity.