Elder Financial Abuse – Protect Your Assets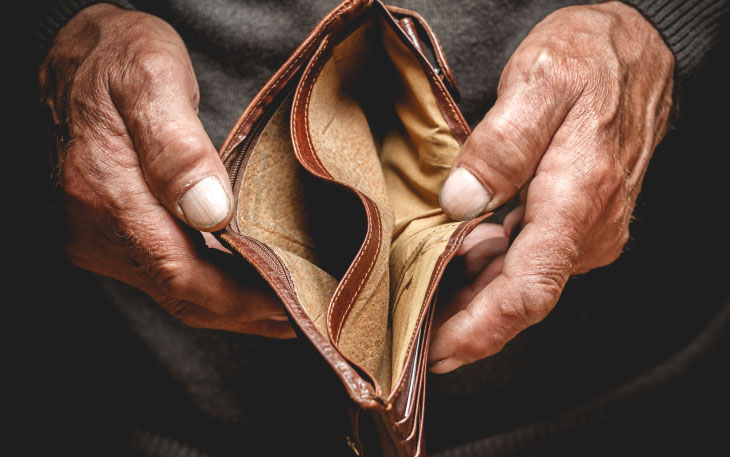 Thieves sometimes target older adults to try to cheat them out of some of their life savings. For example, telemarketing scams may involve sales of fake products and services that will never be delivered. Warning signs include unsolicited phone calls asking for a large sum of money before receiving the goods or services. Special offers for senior citizens that seem too good to be true, like investments "guaranteeing" a very high return.
Following are three common forms of elder financial abuse/fraud alert awareness so you can protect yourself and your hard earned assets.
Romance scams/online dating apps
Many people turn to online dating or social networking sites to meet someone. But instead of finding romance many find a scammer trying to trick them into sending money. Romance scammer create fake profiles on dating sites and apps, or contact their target through popular social media sites, like Facebook, Instagram and more. They often claim they are traveling outside the US and are in the military, working on an oil rig, a doctor and need money to get back to U.S or need to pay for medical expenses and or gambling debt. They are asking for your help so they can come home. The scammers strike up a relationship with their targets to build their trust, sometimes talking or chatting several times a day. Then they make up their story and take advantage of your generous and giving personality. Scammers ask people to pay, by wiring money, with reloadable cards or Store gift cards, and in many cases ask you to send cash through the mail.
Family/friend imposter
An urgent call or email from a family member asking for help can be hard to resist. The call or email may also come from someone saying they're a lawyer, a doctor, or a law enforcement official that is in contact with your loved one. The "emergency" requires you to send money urgently. Before sending the money, try contacting the person in question or their parents on your own to verify the story first. Chances are, it's a scammer trying to get you to send money before you can stop and think.
Government imposter
These schemes often start with a phone call, letter, email, text message or fax supposedly from a government agency. They ask for a payment upfront or personal financial information, such as Social Security or bank account numbers. Federal government agencies won't ask you to send money for prizes or unpaid loans and they won't ask you to send them money to pay for anything.
SouthPoint wants to inform you of many different types of fraud/scams. We are here to help protect you from getting caught in a scam and becoming a victim. If we are asking you questions while working with you, we are only doing this to protect you as you may be in the middle of a fraud scam and not even realize it. The fraudsters make the victims feel like they have no other choice but to comply or they will face arrest or fines from the IRS or other sources. You can find out more information about fraud by visiting consumer.ftc.gov.