Why POAs should speak to a financial advisor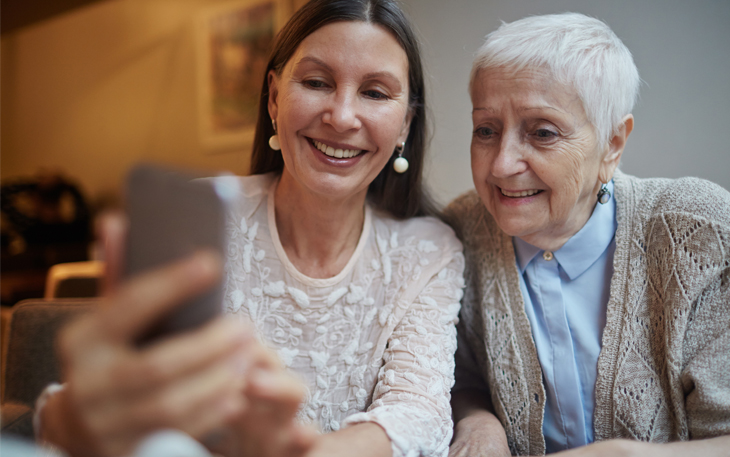 If you're someone's Power of Attorney (POA), you already know the importance of your role in your loved one's financial life. It can also be an overwhelming responsibility. Perhaps there's even been a time that you have wished someone could give you insight into deciding where to invest funds. Or, maybe you're in need of help examining finances for important life changes either happening or coming up.
As a financial advisor, part of my job is to help members make difficult decisions and to help determine what to do with assets both big and small.
Meeting with a financial advisor is a good first step to help alleviate stress and set up your loved ones for financial success for the remainder of their life.
Determine needs first
The number one question I ask POAs when I first meet with them is what are the needs for his/her assets? If they're mostly for living expenses, then we probably won't invest long term. Instead, I typically set up a conservative investment, or, one that is more liquid.
If there's a need for long-term care, a good option is to take a more conservative investment approach with slightly less liquid assets. To garner better interest, I might suggest a portion of the funds be moved into a certificate of deposit.
The third most common scenario is that the individual has their future needs met and they plan on leaving their funds to their heirs as a legacy. In that instance, it's common to take a more aggressive approach to investments.
When to reevaluate
If your loved one has significant life changes that will affect their assets differently, like a different living arrangement, a reevaluation of their financial plan should take place. A good rule of thumb to abide by is if there are changes happening or you know they will happen soon, it's time to reassess.
As a POA, you will also want to understand the importance of a living will (healthcare directive), will and arrangements for final expenses.
It's a big step to choose someone to handle your financial affairs, and to understand that there will come a point in life that you'll need someone you trust to be in a decision making role for you. As a POA, you don't need to know what do, you just need to know who to call.
Bob Skillings | 706 N German St. New Ulm, MN 56073; 877-794-6712; Direct: 507-233-5624; Cell: 507-217-9038; Fax: 507-233-5601; [email protected]
SouthPoint Financial Credit Union or any other entity appearing on this website is not affiliated with Cetera Advisor Networks LLC. *NOT AN NCUA/NCUSIF INSURED, NOT A DEPOSIT, NOT INSURED BY ANY FEDERAL GOVERNMENT AGENCY, NO CREDIT UNION GUARANTEE, MAY LOSE VALUE.
*Consult your legal or tax counsel for advice and information concerning your particular circumstances. Neither Cetera Advisors Networks LLC nor any of its representative may give legal or tax advice. **Securities and investment advisory services offered through Cetera Advisor Networks LLC, member FINRA/SIPC, a Broker-Dealer and a Registered Investment Advisor. Cetera is under separate ownership from any other named entity.