Summer jobs mean extra cash for kids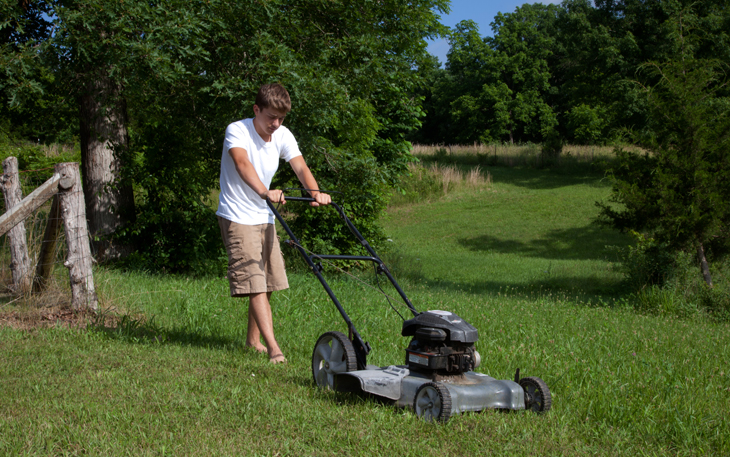 Whether your child earns extra cash doing chores, helping out the neighbors or working during the summer, we believe it's never too early for kids to learn smart financial values. Our Dollar Dog and Ez$ Savings and Checking are structured so kids earn more financial responsibility as they get older.
Dollar Dog
The Dollar Dog Savings account teaches children 11 and under the value and rewards of saving their hard-earned money at SouthPoint. Benefits include getting a stamp for every $10 they deposit, Dollars for A's and a birthday postcard.
EzStart Savings
Our EzStart Savings is the perfect place for youth ages 14 and younger to save up their money. They'll earn higher interest than a regular savings account and the only requirement is eStatements!
EzStart Teen Account
If your child is 12-14, they're at the perfect age to establish a savings habit and start learning about personal finance. They're also eligible for Dollars for A's! For every "A" (or highest grade letter achievable) on their report card, they'll earn $1 into their account (up to $5). With a free checking and debit card, you can help your preteen or teen learn more about how to manage money.
For kids ages 15-17, SouthPoint offers Ez$ Savings and Checking. The SouthPoint checking account comes with the opportunity to build credit with a special low credit balance VISA credit card and a free checking account with a debit card. Teens with this account are also eligible for our Dollars for A's program.
As your child embarks on earning their own money, think about sharing these reminders with them about their summer job:
Needs vs. wants
When your child starts earning their own money, help them learn responsibility by having them chip in for things like their cell phone bill.
Savings first
Learning ways to save money at an early age is something your child will remember for years to come. Remind them that even if it feels like they don't need to, it's a good idea to put 10 percent of their money earned into their savings account, or even a future-college checking account!
Reward yourself
Part of the reason we work is to enjoy the things we love. Encourage your child to set aside some of their money to get a new pair of shoes or toy they've been working for. They earned it!