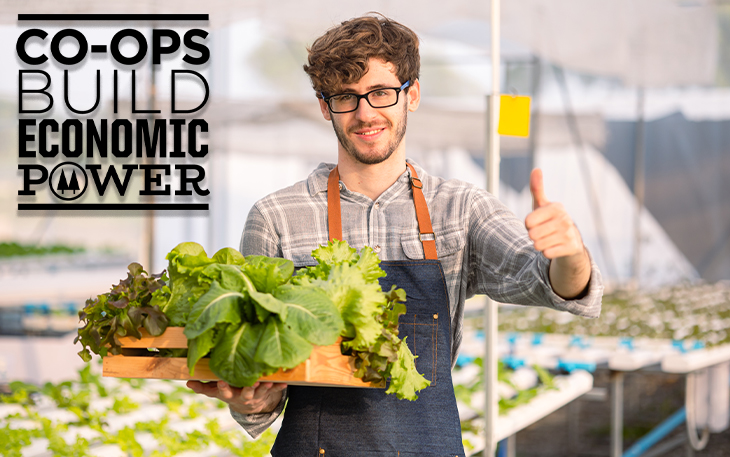 During the month of October, SouthPoint is joining more than 40,000 cooperatives with more than 350 million members by celebrating National Co-Op Month.
Celebrated by cooperatives nationwide during the month of October, National Co-op Month is an annual opportunity to raise awareness of a trusted, proven way to do business and build resilient, inclusive communities. Under the theme "Co-ops Build Economic Power," this year's Co-op Month is also a chance to lift up the cooperative business model as the best way to build an economy that empowers everyone.
As businesses face inflation and supply chain challenges, cooperatives provide stability and opportunity. As employees question their role in the economy, cooperatives are creating dignified, empowering jobs with paths to ownership and wealth-building. As communities tire of rhetoric, cooperatives are creating the meaningful diversity and equity at the heart of an inclusive economy.
CO-OP MONTH FUN FACTS
Minnesota was the first state to declare an official Co-op Month proclamation in 1948.
Co-op Month has been a nationally recognized celebration since 1964, when U.S. Secretary of Agriculture Orville Freeman, a former Minnesota governor, proclaimed October Co-op Month.
The first national Co-op Month theme, in 1964, was "Cooperatives: USDA Helps Build a Better America."
The U.S. Government sponsored Co-op Month from 1964-1970.
Every October, the U.S. Department of Agriculture releases its annual Co-op Month proclamation.