New Ulm road construction update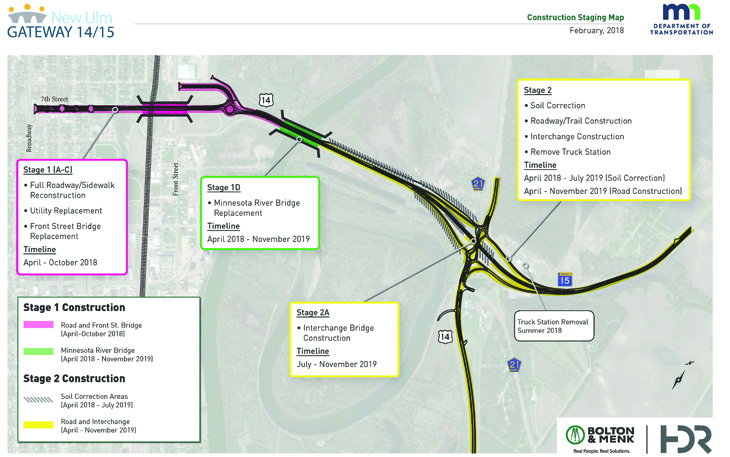 If you're driving around New Ulm, you've noticed that road construction continues. The good news is that there's been a lot of progress happening with the Highway 14/15 construction project with a lot of dirt being removed. The two blocks from Broadway to German Street (7th Street North) have the underground infrastructure completed.
Construction crews are currently working on the street south of SouthPoint Financial Credit Union. Unfortunately, this has impacted our members because we have had to reroute our drive through traffic exit to the left through the alley. This two-block project was projected to be completed in 90 days. If that's the case we should be back to normal with our drive through and ATM exit by mid-to-late July.
With the road construction in New Ulm, we want to make it easy for you to do business with us. In order to continue serving our members as conveniently as possible, we offer Mobile Deposit. With our free Mobile Banking app, you can deposit a check wherever you are, whenever you want. It's as easy as taking a picture! In fact, we're so sure you'll love it, we'll deposit $1 to have you try it.