New Technology Means New Scams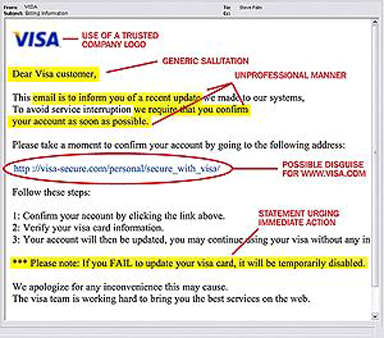 Years ago, mail fraud and telemarketing scams were common household discussion topics. I remember people buzzing around telling people to log into the internet and go to the website donotcall.gov. From there, they could add their phone number to a list that prevents solicitors from calling and begging for money. Solicitor phone calls still exist but are not as popular as the 'ing' methods.
Phishing, Vishing, Spoofing & Smishing are four of the most common fraud methods of today. These methods are similar in the fact that they try to con you into giving them your financial account information or debit/credit card numbers. The difference between them is how the request comes through. Phishing and Spoofing involve the internet & email requests. Fraudsters will either send mass emails asking for your account information or mimic a legitimate website. Their hope is that you attempt to log in. Once you enter in your authentication information the site will automatically send your login & password to their system giving them immediate access to your account.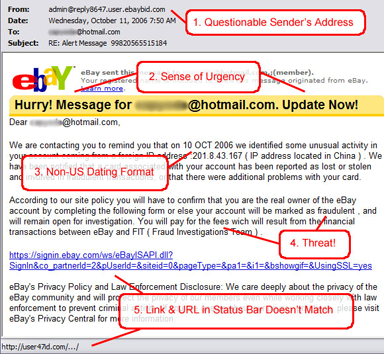 Vishing & Smishing are similar to phishing except instead of email, the fraudsters use the telephone. They with either call or send you a text message telling you there is something wrong with your account and that if you verify your financial information, they will help you fix it.
Many times, the 'ing' alert messages are very generic because they don't always target one specific business. They will direct things to 'credit union member' hoping that anyone who is a member of a credit union will panic and provide them any information they ask for.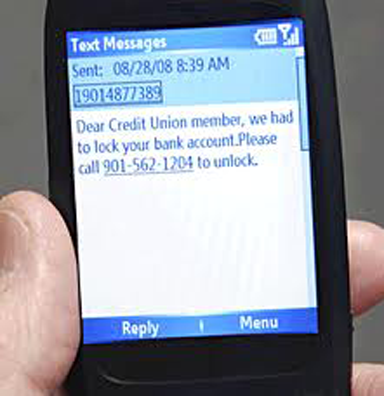 As technology continues to advance, so does fraud. At SouthPoint, we do our best to keep your finances safe and sound which is why we try to alert you of any fraudulent schemes hitting the scene regularly. There are so many different types of fraud out there that it's hard to know what's real and what's not but 1 thing I can guarantee is that SouthPoint will NEVER ask you for your account or debit/credit card information by using an electronic device or automated recording.
If you ever get scammed into giving someone your account information, you will want to reach out to your financial institution immediately. All financial institution employees, especially at SouthPoint, are trained on how to deal with these situations and will do everything they can to protect your identity and money.
I'm sure in a few years the 'ing' methods will be taken over by something else because like the old says goes, 'If there's a will, there's a way.'