IRA vs. Roth IRA. What's the difference?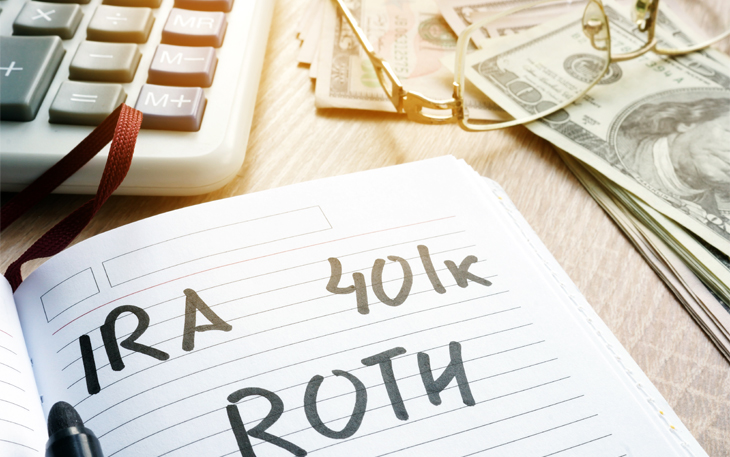 The type of IRA you choose can affect your long-term savings plan. Because of the options, it's important to understand the difference between traditional IRAs and Roth IRAs to select the best one for you.
Traditional IRA
A traditional IRA allows the amount contributed to be deducted from the owner's income thus lowering income taxes. When money is withdrawn from the traditional IRA it is added to the owner's income and taxed accordingly. A traditional IRA may be right for you if you want to reduce your yearly taxable income during your working years.
Roth IRA
A Roth IRA on the other hand is not deducted from the owner's income, grows tax free and there are no taxes due when withdrawn. A Roth IRA might make more sense if you want to minimize taxes during retirement, when you may be in a lower tax bracket.
An individual can begin withdrawing from a traditional IRA or Roth IRA at age 59 1/2 without early withdrawal penalties. If one has 10 or more years before beginning withdrawals the tax advantages usually favor a Roth over Traditional. A financial advisor can help you determine which one is more beneficial for you and your individual circumstances.
For more information, contact Bob Skillings – Financial Advisor with SouthPoint Investment Services.
Bob Skillings | 706 N German St. New Ulm, MN 56073; 877-794-6712; Direct: 507-233-5624; Cell: 507-217-9038; Fax: 507-233-5601; [email protected]
Securities and advisory services offered through Cetera Advisor Networks LLC, member FINRA/SIPC. Investments are: • Not FDIC/NCUSIF insured • May lose value • Not financial institution guaranteed • Not a deposit • Not insured by any federal government agency. Cetera is under separate ownership from any other named entity.
*Consult your legal or tax counsel for advice and information concerning your particular circumstances. Neither Cetera nor any of its representatives may give legal or tax advice.
This material was prepared by MarketingLibrary.Net Inc., and does not necessarily represent the views of the presenting party, nor their affiliates. This information should not be construed as investment, tax or legal advice. All information is believed to be from reliable sources; however, we make no representation as to its completeness or accuracy.
Some IRA's have contribution limitations and tax consequences for early withdrawals. For complete details, consult your tax advisor or attorney. Distributions from traditional IRA's and employer sponsored retirement plans are taxes as ordinary income and, if taken prior to reaching age 59 1/2, may be subject to an additional 10% IRA tax penalty. To qualify for the tax-free and penalty-free withdrawal or earnings, a Roth IRA must be in place for at least five tax years, and the distribution must take place after age 59 1/2 or due to death, disability, or a first time home purchase (up to a $10,000 lifetime maximum). Depending on state law, Roth IRA distributions may be subject to state taxes.