Introducing SouthPoint's new search function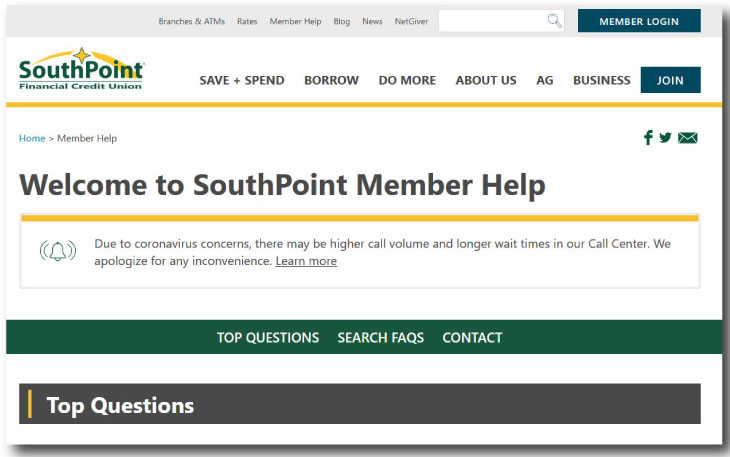 At SouthPoint, one of our main objectives is to provide our members with the best options when it comes to service and technology so they can truly access accounts anytime, anywhere.
That is why we are excited to introduce our new search function that will help show you exactly what it is that you are looking for on our website. You can access our new Member Help feature in the upper navigation bar at southpointfinancial.com.
There you will find answers to our common questions like, "what is your routing number" and "do you offer mortgages." In addition, you can also type your topic into the search bar at the top of your screen.
What makes our new search function unique is that it is operated by intelligence search. This means that like when you ask Google a question, our search function will offer suggestions based on what you are typing.
By selecting the magnifying glass, you will be brought to a normal search and FAQ page. This enhanced search function provides you with the capability of filtering your search by selecting All About SouthPoint, Business Accounts, Financial Education or Personal Accounts.
Our new and improved search function is meant to provide our members with the confidence in knowing they can find exactly what they are looking for at any time and as quickly as possible. Take a look at the video below for a step-by-step guide on how to utilize Member Help!