How to help make your child's graduation money last beyond first semester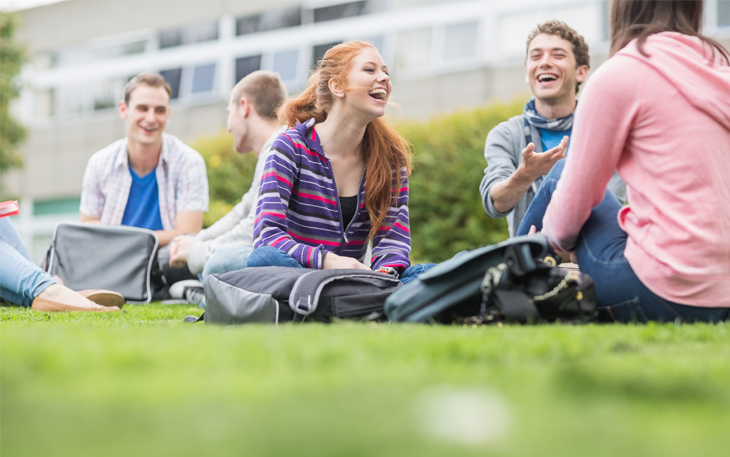 "Pomp and Circumstance" has been played, the cap has been thrown and diplomas have been handed out, which can only mean one thing; for many of you, your high school senior is about to become a college freshman.
To celebrate this momentous occasion, it's typical for a senior to have a graduation party thrown in their honor. Often times, party goers gift the teenager with money to help set them up for their future. With a whole lot of independence coming their way, now is the perfect time to teach your college-bound student how to make their graduation money last.
Stash it in savings
Our Ez$ Savings is open to anyone ages 24 and younger, comes with a Visa Debit Card and has no monthly service fee. It's perfect for young adults! Plus, the Ez$ Savings allows the member to earn a higher APY (annual percentage yield) on their first $5,000.
Open a checking account
We understand everyone is in a different place in their financial life which is why we don't have monthly fees or minimum balances. Our regular, money market and youth checking accounts allow for up-to-date balance information, which is great for college students. SouthPoint's checking accounts also include convenient features like Mobile Banking and Mobile Deposit, Online Banking, MoneyPass ATMs with more than 25,000 locations, Call Center and Online Webchat.
Utilize their meal plan
It's going to be tempting for your child to want to skip the college cafeteria, opting for ordering Dominos with their floormates instead. That's OK on occasion, but those pizzas will add up faster than they realize. Remind your son or daughter that their meal plan is paid for with their room and board, and is going to save them money in the long run.
Add money to their ID card
Most colleges and universities have on-campus restaurants and convenience stores. Surprise your child by depositing $25 every few months onto their campus ID card, which they can use to buy lunch between classes.
Get an on-campus job
Once they've settled into their new life, encourage your child to apply for an on-campus or work study job. Working on campus is convenient and a great way to make a little extra cash. Whether it's working as a teaching assistant or in the library, having a job will teach your child responsibility and the importance of making their own money.
Shop for textbooks
Textbooks are a high expense in college, so search for used books on Amazon.com or barnesandnoble.com. Another tip is to have your child see if they can borrow books from their school's library, as some colleges have that option.
Use campus amenities
Colleges offer great activities for a low, or free, cost to students. From concerts and movies to Bingo and fitness classes, urge your child to see what is being offered around them. It will help them meet new people, too!