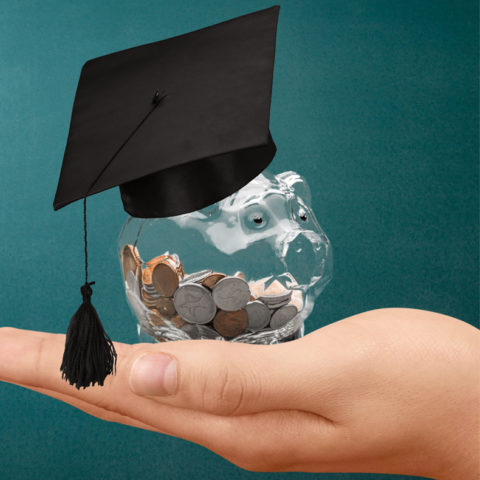 Collegiate Scholarships
The SouthPoint Foundation is awarding five $1,000 scholarships to graduating high school students. Application is now closed and winners will be announced late April.
Scholarship Eligibility
Applicant must be a member of SouthPoint Financial Credit Union to apply.
Applicant must be a high school senior planning to attend an accredited college or university, or a two to four year community, vocational or technical college. All eligible schools must be accredited by the U.S. Department of Education.
Applicant must be a full or part-time student at the school you are planning to attend.
Applicant cannot be a previous recipient of this scholarship.
Applicant cannot be an employee, director or committee member (or child, step-child, or grandchild thereof) of SouthPoint Financial Credit Union or the Foundation.
Scholarship Timeline
March 1, 2021 — March 31, 2021 Essay applications are accepted
April 1, 2021 — April 17, 2021 Essays are evaluated by SouthPoint Financial Credit Union Foundation Scholarship Committee
Late April 2021 — Early May 2021 Winners and school will be notified at school award night
Disbursement of Funds and Accountability
The recipient will receive proceeds for the 2021 fall semester
A check will be issued directly to the appropriate department/office at the educational institution once the Foundation has been notified that registration has been completed (made payable to the institution for the benefit of the recipient).
Recipient must show proof that they are registered for at least 12 credits during the fall semester (a letter of acceptance is required at the time of application or if selected as a recipient, at the time the acceptance letter is received. Verification of schedules will be done at the time of disbursement).
One essay application per person. Essays not within the guidelines will not be accepted and will render the applicant ineligible. Submitted application must be received by 11:59 pm on March 31, 2021. Mailed applications will not be accepted. Acceptance of scholarship will constitute permission for Foundation to use the winners' names and likeness for purposes of advertising, promotion and publicity without additional compensation. Winning essays may be published in the SouthPoint Financial Credit Union newsletter, website and social media sites. All entries shall become property of the Foundation and cannot be returned. Foundation will not be responsible for lost, damaged, illegible, incomplete, or misdirected entries.
SouthPoint Financial Credit Union Foundation awarded $5,000 in scholarship money to SouthPoint members who are continuing their education in 2020-21.
The foundation received nearly 60 applications. Congratulations to the 2020-21 Scholarship Winners:
Emily Appel, New Ulm Public High School
Kyle Goblirsch, New Ulm Cathedral High School
Noah Koller, Le Sueur Henderson High School
Nolan Hovland, Springfield Public High School
Rachel Hohensee, New Ulm Public High School
Recipients were selected based on response to the essay question of "Credit Unions are cooperatives. Using one of the seven Principles of Cooperatives, how would you convince a friend or family member of the value of using a credit union compared to other financial institutions?
The seven Cooperative Principles are:
Voluntary and Open Membership.
Democratic member control.
Members' economic participation.
Autonomy and independence.
Education, training and information.
Cooperation among cooperatives.
Concern for community.