Five high school seniors receive Foundation scholarships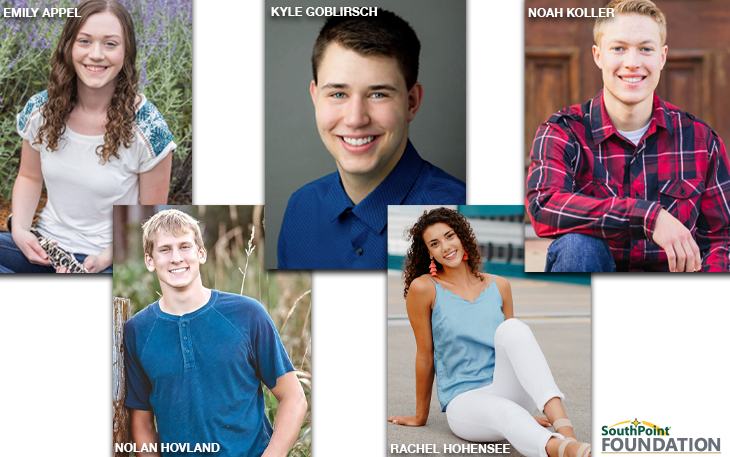 Five area high school seniors have been awarded scholarships from the SouthPoint Foundation during their inaugural year of giving.
Receiving a $1,000 scholarship each to help further their education are:
Emily Appel, New Ulm Public High School
Kyle Goblirsch, New Ulm Cathedral High School
Noah Koller, Le Sueur Henderson High School
Nolan Hovland, Springfield Public High School
Rachel Hohensee, New Ulm Public High School
SouthPoint Foundation received 60 scholarship applications in which the applicants answered an essay prompt using one of the seven principles of cooperatives known to credit unions. The essays were anonymously reviewed and scored by an internal committee.
"The SouthPoint Foundation would like to thank all members that applied for our inaugural scholarship," said Troy Diedrich, President of the Foundation.  "Based on the submissions, we see the value of cooperatives being expressed in our area students as they study to become our workforce of the future."
SouthPoint Foundation will offer another scholarship opportunity to high school seniors in 2021.