Foundation Awards Grant to Sleepy Eye American Legion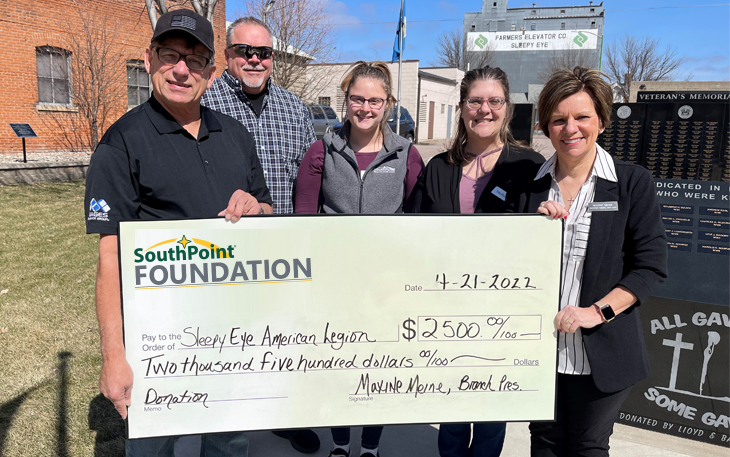 The SouthPoint Financial Credit Union Foundation recently awarded a $2,500 grant to the Sleepy Eye American Legion's Huey Helicopter Project.
The Sleepy Eye American Legion Post 7 and Sleepy Eye Economic Development Authority are pursuing purchasing a Vietnam-era UH-1H Huey Helicopter that is currently being refurbished by a veteran in Florida. The specific helicopter the Legion is raising funds for is a 1965 Delta that was used in the Vietnam War. The Legion's goal is to elevate the aircraft on the north end of the Sleepy Eye Veteran's Park Memorial.
The SouthPoint Foundation's $2,500 grant will help pay for the cost of purchasing, transporting and installing the helicopter.