Foundation Awards $2,500 Grant to District 88 CTE Center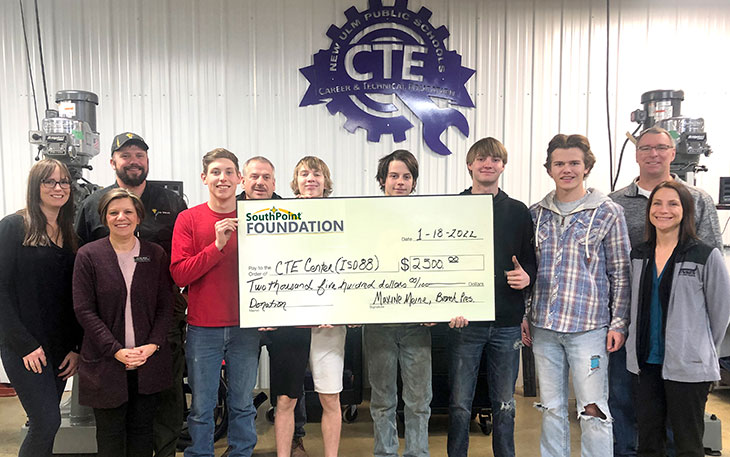 The SouthPoint Foundation recently awarded a $2,500 grant to the District 88 CTE Center.
As a nonprofit, the District 88 CTE Center provides students at any New Ulm area high school with exposure and access to trade or technical careers available in the region. The program also allows students to earn credentials and certifications before leaving high school. Programs offered at the CTE Center include automotive repair, construction trades, Eagle Enterprise (a student-run business), machining/milling, welding, auto body repair, cabinetry, manufacturing/fabrication, robotics, and small gas engines.
The SouthPoint Foundation's $2,500 grant will help pay for updated and new equipment at the CTE Center as part of their capital campaign.
"We would like to congratulate the CTE Center and District 88 on their investment in the New Ulm area youth as it pertains to providing exposure to skilled trades," said Troy Diedrich, SouthPoint Foundation President.