Economic Impact Payments – what should you do with it?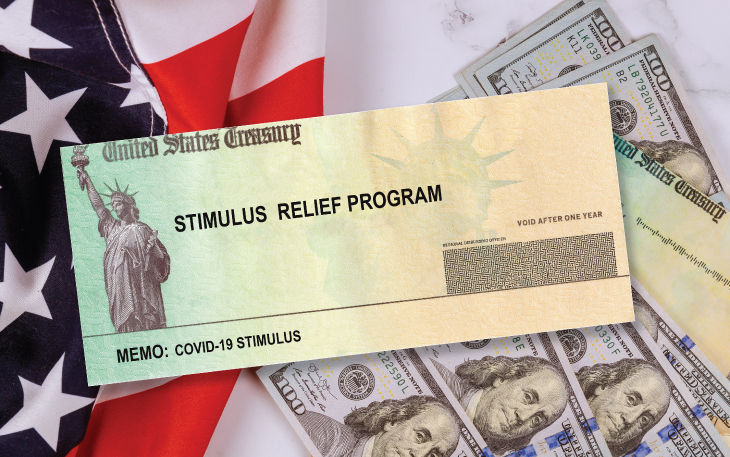 The bulk of American's are receiving an Economic Impact Payment to help offset hardships caused by COVID-19. The National Credit Union Foundation offers six ways to use your payment safely and in a way that benefits your financial health and well-being during this difficult time.
Prioritize:

Focus on the bills that keep a roof over your head, the lights on and food on the table. Check with your local jurisdiction as many utilities and communications providers are working with consumers to waive fees, keep the power on and your internet connection working.

Talk

:

Talk with us! As a not-for-profit financial institution, we stand true to our core mission of "people helping people." When our members are faced with a hardship in the wake of a disaster, we want them to know that their credit union is standing behind them. That's why we have implemented a comprehensive program of financial support initiatives to help the people and communities we serve. SouthPoint's Community First Program is designed to assist members to be in a better position to recover quickly from the effects of a hardship. SouthPoint is committed to supporting members during times of uncertainty and will work with members on an individual level to find a solution to tailor to their specific needs.

Save some of it:

If you set aside even $100-200, that can provide a cushion for bills that are coming in a couple of weeks. America Saves has solid resources and information to help with access to food and unemployment benefits.

Don't hoard cash:

 

Keep it at SouthPoint! We know that times are scary, but know that even during the hardest times your money is safe, secure and protected at SouthPoint. Savings deposits are covered up to $250,000 by NCUA (National Credit Union Association).

Protect:


There are lots of bad guys out there trying to use this crisis to get at your stimulus check and your money. Watch out for suspicious emails, texts or phone calls. Here's a great article that can help you keep an eye out for these threats.

Pay your taxe

s:

The deadline for filing and paying income taxes has been extended to July 15th. If you haven't saved to pay your income taxes, you may want to consider using the economic impact payment to pay your taxes.