Difference between Business Credit Card and Line of Credit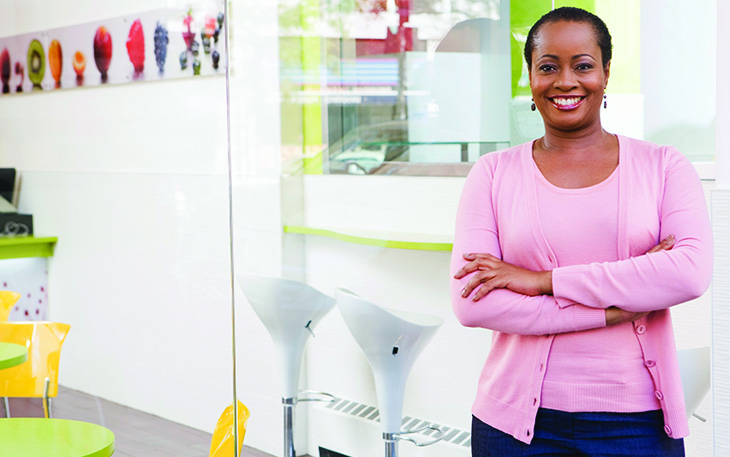 Nearly all businesses find themselves in need of short term funds to cover expenses at some point in time. Whether it takes your business a year or a month to convert its product or service to cash, utilizing short term financing is one tool to ensure a business runs efficiently. There are several short term financing options, two of the most common being business lines of credit and business credit cards.
I have provided a brief synopsis of when short term financing makes sense for a business, when it should not be used, and the basic features of each. For more detailed information, including any tax benefits, a business owner should consult his or her Certified Public Accountant.
In short, short term financing for a business covers the period of time it take for the business to convert its product or service to cash in hand. For a crop or livestock producer, this period of time can be up to a year or longer depending on the time required to grow, harvest, and market the grain or livestock. For the next business, the days it takes to convert sales to cash may be much shorter. Just as businesses have unique cash flow cycle needs, lines of credit and credit cards have unique features which businesses can leverage to maximize value.
Business lines of credit and business credit cards are typically not appropriate debt instruments for purchasing term assets. Term asset acquisitions are best served by intermediate or long term loans with scheduled principal and interest payments, secured by the asset being purchased. This results in the best interest rate possible and supports a well-structured balance sheet for the business.
Business Line of Credit
Lines of credit are typically approved by a lending institution and perhaps the most prominent feature is their flexibility. Lines of credit have varying maturity dates and parameters to only advance and then align with the sales of a short term asset or revolve to allow business to continually pay down and re-advance on the line over the course of its cash cycle. They may have either fixed or variable interest rates, which are typically lower than a credit card. On a line of credit, the business will begin accruing interest the day of the first advance and so long as there is a balance on the line. Lines of credit may require regularly scheduled payments, or all the principal and accrued interest may be due at maturity. Lines of credit may be secured or unsecured and the commitment approved depends on the collateral pledged. Depending on the size of the line of credit request, the financial institution may require a financial and income statement on the business, as well as the owners. This facilitates ascertaining risk level and setting the interest rate.
Business Credit Cards
Credit cards do not have a maturity date, rather require a monthly payment, charging substantial penalties for late or partial payments. However, a business will not accrue any interest if they pay the balance off fully every month before the due date.  A credit card is inherently revolving in nature, allowing the business to fully advance so long as there is available credit as well as pay off monthly.  Business credit cards are typically unsecured and usually carry a higher interest rate than a line of credit. The business owner's credit score drives the commitment amount, or credit limit.  Lastly, credit card companies do not typically require financial or income statements as a condition of approval. The most common advantage credit cards have over traditional lines of credit are rewards points.  Given the scope of activity some businesses have, these product rewards can result in material value.