Tips to Keep Your Body and Mind Stress-Free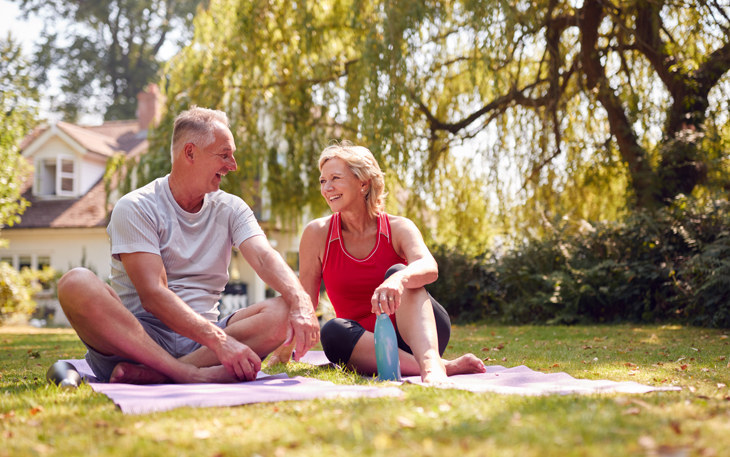 Just because you no longer have to get yourself up at a certain time, dressed and out the door for work doesn't mean you don't have any stress.
Financial issues, family needs, health concerns and even boredom can keep you up at night. Not only does stress affect your mental health, but it also can wreak havoc on your physical health.
High blood pressure, heart disease, fatigue and stomach issues are just some of the many health problems attributed to stress.
Taking some "me" time every day can help you relax and clear your mind so you are better able to take on what life is throwing at you.
Here are some stress-relief activities to get started (as always, check with your doctor if your symptoms are serious or get worse).
Just breathe
Inhale through your nose, feeling your belly rise and then exhale by blowing the air out through your lips. An easy way to remember this is "smell the soup (inhale) cool the soup (exhale)."
Free your mind
Soothe your soul with one of the many meditation and guided imagery videos on YouTube or download the Calm app. If these options don't work out (or maybe technology and searching is causing you more stress), try your own meditation.
Sit in your backyard, close your eyes and listen to the sounds of nature. Be conscious of your breathing. Starting from your head and neck, tense your muscles, hold for a few seconds and then release as you exhale. Do this all the way down your toes while focusing on your breathing. Slowly open your eyes and become aware of your surroundings before going about your day with a fresh outlook.
Work it
Gentle exercise gets your blood moving and is one of the best ways to relieve stress. It's always more fun if you have a workout partner or walking buddy. Many gyms and senior community centers offer low-impact exercise, or tai chi, classes. Some of them are even offered online during the COVID-19 pandemic. Chair yoga not only helps with stress, but also helps with balance. Swimming offers a cardio workout without putting extreme pressure on your joints.
The buddy system
Keep in touch with friends, especially during lockdown. Whether you're a texter or like to talk on the phone, share good times and bad while offering your support. You can even send a card or letter the old-fashioned way! You'll feel good because your friend listened, and the bonus is knowing you probably made your friend smile.
The human touch
Even if you can't get out to a massage therapist or don't have a partner living with you who gives a good shoulder rub, there's no reason you can't benefit from the positive energy you feel from a massage. Rub your own hands, feet, neck and head to get your blood circulating and loosen up those tight muscles.
Stress can do a number on your body and spirit, but these relaxation techniques can help relieve tension and ease your worried mind.