SouthPoint is a full-service, not-for-profit financial institution that has been serving the financial needs of members since 1936. We offer a wide range of financial products and services catering to individuals and small businesses.
We are your friends, family, and neighbors that are here to advocate for you and give you the tools and guidance you need to be successful in your financial future. Because at SouthPoint, your financial future is the point.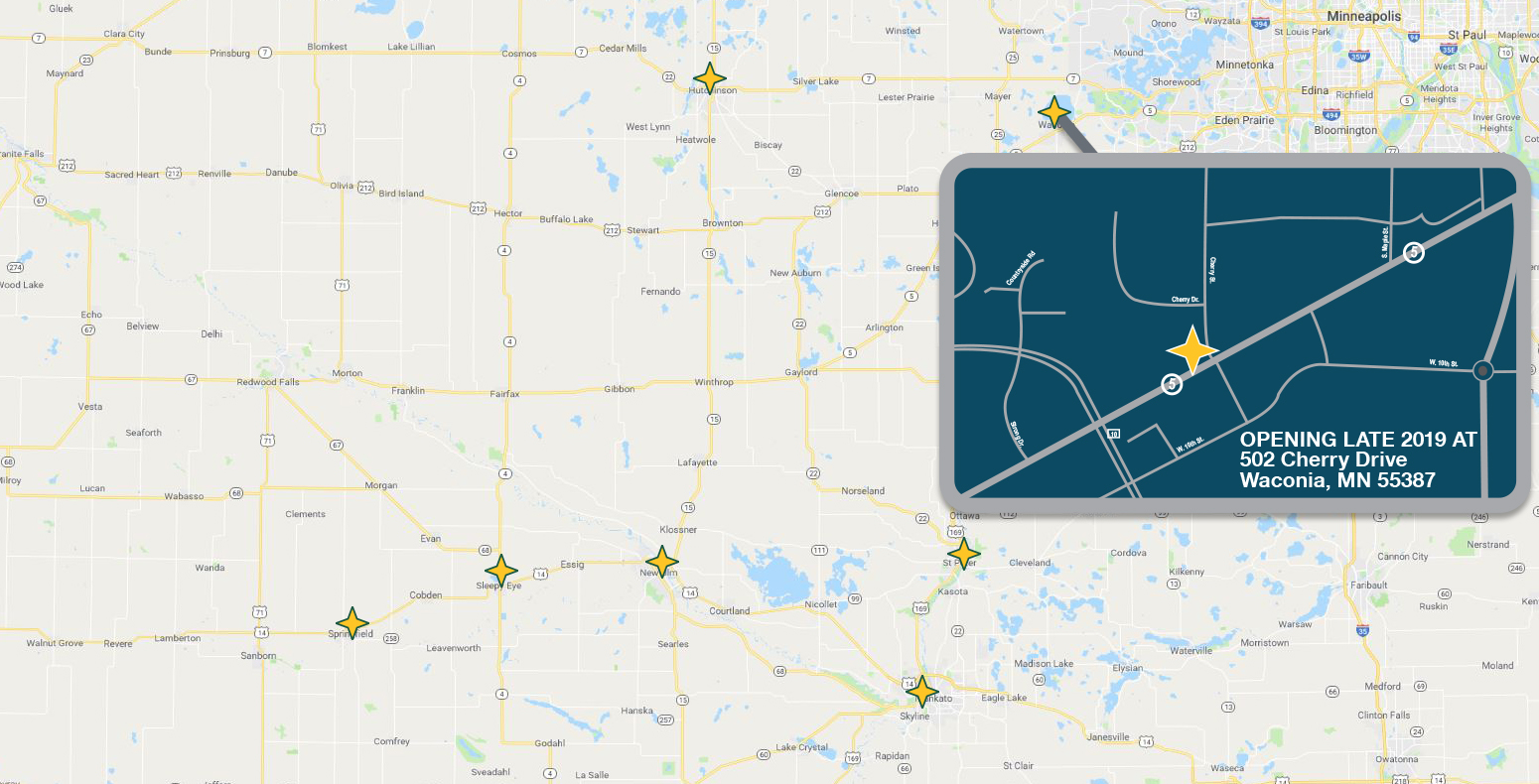 We Employ Nearly 100 People from Surrounding Communities
Those people are moms and dads, brothers and sisters, friends and neighbors. They are real people who strive to make a difference by adhering to the credit union's mission, vision, and values.
That means we build relationships with our members and help them achieve their goals and dreams, support the local communities by getting involved, take personal responsibility by asking questions and listening intently, always strive to be team players, and provide superior service at every opportunity.
Don't take our word for it, here is what our employees are saying
Great place to work – I feel fortunate to have a career with SouthPoint! It's enjoyable to work at an organization who's employees value what their company does. Employees work to find new solutions and services for members and I see a lot of individuals adhering to the company's model.
Fun environment and great company to work for – SouthPoint does a great job in investing in their staff and provide competitive benefits and opportunities for advancement! It is a fun environment to work in and is easy to develop camaraderie with fellow employees. They care about your work/life balance and allow you to steer your development, instead of pigeonholing a path for you.
Progressive & growing company – SouthPoint is a great company to work for and is growing and expanding. This provides a lot of opportunity to those that are looking to develop and grow. They are destined to be successful with a drive to be the best financial institution in their market areas.
Current Openings
Branch President
SouthPoint is looking to hire an experienced and dynamic Branch President. The Branch President will be responsible for promoting an environment that emphasizes SouthPoint's culture when it comes to the sales of our products and services. In addition to supporting effective operation of SouthPoint's new branch, this individual will be responsible for serving as the credit union's community relations and business to business development representative in the communities we proudly serve.
SouthPoint Financial Credit Union offers competitive salary, full benefit package, growth opportunities and continued training for the right individual.

Service Manager
Our dynamic company is seeking an experienced, highly-motivated manager to join our growing team!  The Service Manager position provides an opportunity to be a confident decision maker in running a successful branch. Demonstrate your ability to build and guide an outstanding team that can deliver successful results for our members and our cooperative.
SouthPoint Financial Credit Union offers competitive salary, full benefit package, growth opportunities and continued training for the right individual.

Benefits
At SouthPoint FCU, we're proud to offer competitive pay, a positive work environment, and a long list of other benefits designed to improve the lives of our employees and their families.
Medical Insurance
Dental Coverage
Vision Insurance
401(k) Program
Life Insurance
Long-Term Disability Insurance
Ongoing Education Opportunities
Paid Time Off
Joining SouthPoint is quick and easy in just a few steps.
1. Become a Member
See if you are eligible
Complete our online membership application – Apply Now
Over visit our closest branch to open an account
2. Transfer your account details
Moving your money and accounts from one financial institution to SouthPoint Financial Credit Union is easy with ClickSWITCH. Login to ClickSWITCH if you have a ClickSWITCH code. Or contact us to get your code.
3. Close your old accounts
And you're done!
If you live, work, worship or attended school in any of the counties that we serve in Minnesota, including: Blue Earth, Brown, Carver, Cottonwood, Faribault, Kandiyohi, Le Sueur, Lyon, Martin, McLeod, Meeker, Murray, Nicollet, Redwood, Renville, Scott, Sibley, Watonwan, or Wright.