Coming Soon. SouthPoint to offer vertical debit cards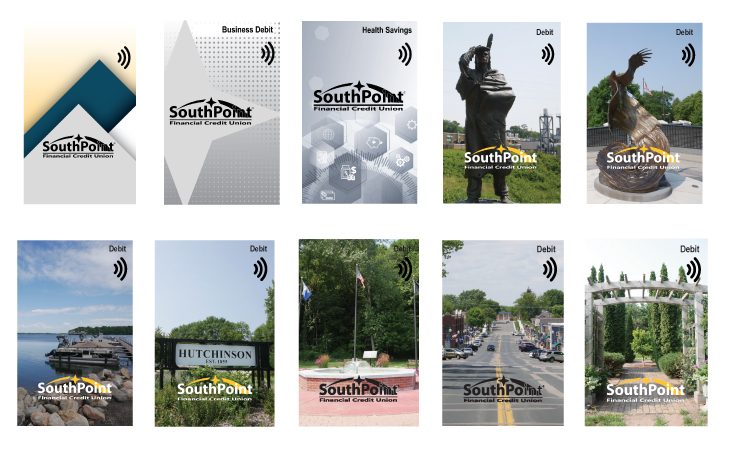 SouthPoint Financial Credit Union unveiled their new debit card option for members, which are of a vertical design and include a tap-to-pay feature.
When you run a transaction with your debit card, think of the way you insert your card into the machine. Chances are that your card is inserted vertically. However, most credit and debit cards are designed to present your card horizontally.
SouthPoint's new vertical cards provide users a smoother experience as they now mimic how members handle their cards when they either tap to pay or insert the card vertically into the chip reader. Also now embedded with a tap-to-pay feature, SouthPoint's vertical cards decrease check-out time and reduces physical contact with card readers.
The updated vertical cards will differentiate the debit card from other cards, and the addition of the tap-to-pay feature will make the card faster and safer to use at an in-store checkout. Where a transaction may have taken 30 seconds by inserting a chip card, now only takes an average of 15 seconds by utilizing the contactless tap-to-pay feature. The contactless card feature emits safe, short-range electromagnetic waves containing your credit information and allows it to be captured by the point-of-sale system and processed to complete the transaction.
Members will have the option to choose from local images around their communities, a photo of their own, in addition to a standard health savings, consumer and business vertical card. Members will automatically receive a vertical card the next time their debit card renews.