SouthPoint Foundation Awards $3,000 Grant to State Street Theater Co.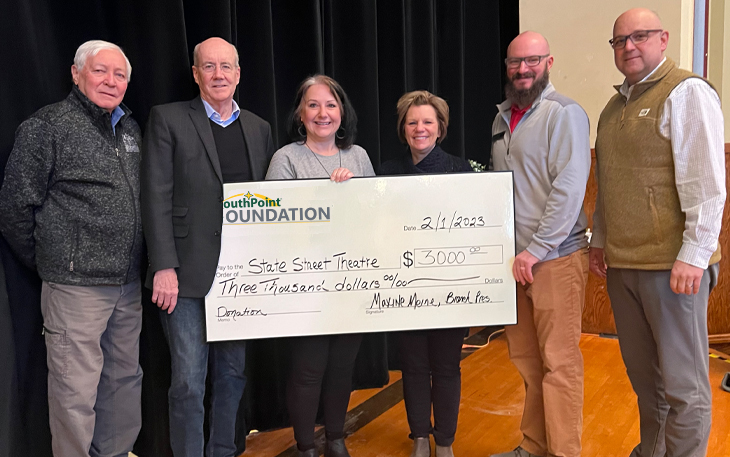 The SouthPoint Financial Credit Union Foundation recently awarded a $3,000 grant to State Street Theater Co.
The proceeds of the grant will help support the organization's improvements in the performing arts center, which includes replacing windows, fixing plaster, installing railings and updating state requirements.
Since 1936, SouthPoint Financial Credit Union has been serving the financial needs of members. The SouthPoint Foundation provides a long-term vision for giving in the communities in which our employees and our members are invested. The Foundation congratulations and thanks the State Street Theater on their investment in the community.