SouthPoint Financial Opening Hutchinson Branch on August 28, 2017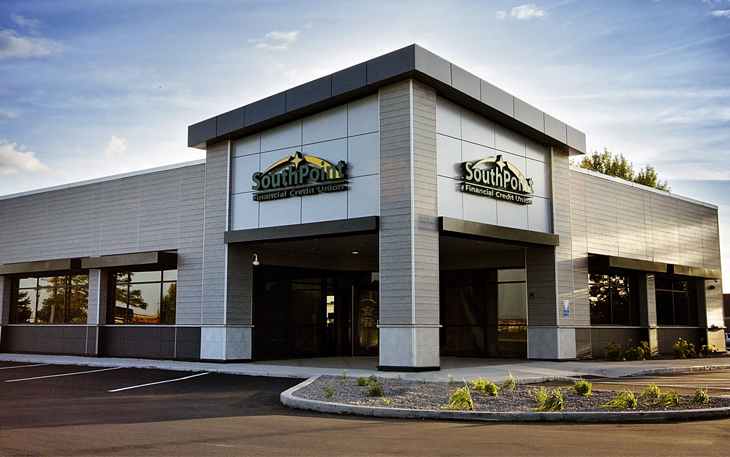 (Hutchinson, MN – August 18, 2017) – SouthPoint Financial Credit Union will open its doors in Hutchinson on August 28, 2017. Located at 1250 Highway 15 South, the branch will be the newest of six locations in south central Minnesota and the first in McLeod County.
"We expanded our field of membership from 7 to 17 counties in 2015 with the anticipation of bringing our products and services to the greater portion of south central Minnesota," said Dick Nesvold, CEO. "Expanding our field of membership has allowed us to take advantage of new opportunities like opening a branch in Hutchinson and we believe that this new location will bring value to both new and existing members."
The Hutchinson branch will provide a wide range of financial products and services, including savings, money market and certificates of deposit, and a full array of consumer, mortgage, ag, and business loan and deposit services. In addition, a Financial Advisor with SouthPoint Financial Services will also be available for consultation on member's life insurance, investment, and retirement needs.
"The branch has been thoughtfully designed to promote member education," explains Megan Karg, Hutchinson Branch President. "We have a designated space for youth to play educational games on iPads while adults can view financial fitness tips and tricks."
The grand opening week is scheduled for September 11 – 15 and visitors will enjoy food, fun, and product specials throughout the week. On Thursday, September 14, SouthPoint will be providing a free supper with music from Michael Shynes and bounce houses for kids. Visit southpointfinancial.com for full details.
The branch lobby will be open from 8:30am – 4:30pm on weekdays and from 8:30am – noon on Saturdays. The drive up will be open from 8:30am – 5:00pm on weekdays and from 8:30am – noon on Saturdays.
The $300 million credit union, headquartered in Sleepy Eye, Minnesota, has more than 17,000 members and is the 15th largest credit union in the State. Unlike a bank, SouthPoint is a not-for-profit cooperative financial institution. Credit unions allow individuals to join and become member-owners. It is this unique distinction, setting apart credit unions from other financial institutions that could be stockholder-controlled.