SouthPoint Financial Donates to Area Food Shelves in Give Thanks Campaign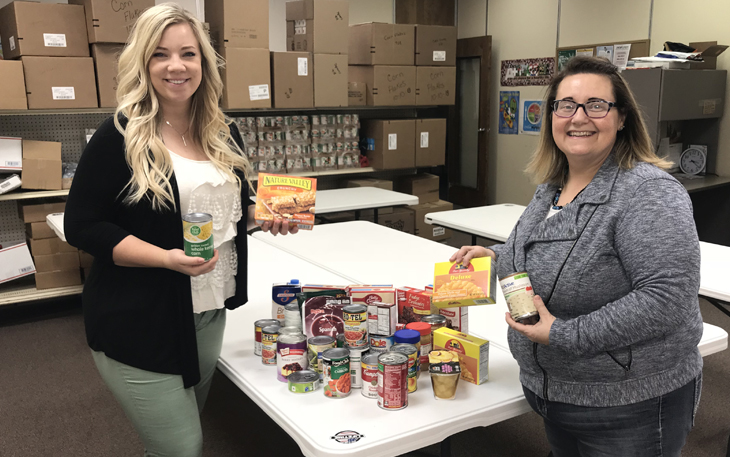 (Sleepy Eye, MN – December 6, 2017) – SouthPoint Financial Credit Union donated over 150 pounds of food and $774.00 to local food shelves at the end of November from their "Give Thanks" drive.
SouthPoint members gave non-perishable food and monetary donations during the drive November 13th through November 25th. SouthPoint Branch Presidents presented the donations to the Sleepy Eye, Springfield, New Ulm, St. Peter, Mankato, and Hutchinson area food shelves the following week.
"Initiatives like the 'Give Thanks' drive are a representation of the credit union motto, 'People Helping People'" expressed Dick Nesvold, CEO. "When credit union members and employees come together to help those in need, everyone benefits. We are very appreciative to everyone who gave of their own resources during this time."
Part of SouthPoint's mission statement is to contribute to the well-being of communities, which is demonstrated throughout the year through donation drives like "Give Thanks," "Chain of Hearts," and situational needs such as hurricane relief efforts.
Missed the "Give Thanks' drive but would still like to donate to your local food shelf? Click the links below for addresses and drop-off times.