SouthPoint Financial Credit Union wins Financial Education Award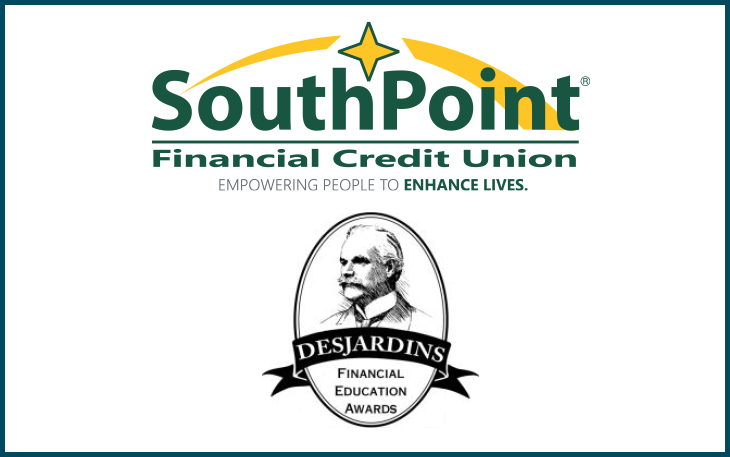 SouthPoint Financial Credit Union has been honored with an award by Minnesota Credit Union Network (MnCUN).
The credit union is a recipient of a 2023 Desjardins Youth and Adult Financial Education Award.
The Desjardins Youth and Adult Financial Education Award recognizes the leadership of individual credit unions and chapters on behalf of youth and adult financial education. Activities eligible for consideration include those that raise awareness and marshal resources on behalf of financial literacy. This award highlighted SouthPoint's "Mad City Money" program – a hands-on simulation that SouthPoint has brought to Southern Minnesota High Schools over the past year to help teach students how to budget, save money, pay expenses, balance a checkbook, write a check, etc. To learn more about the Mad City Money program at SouthPoint Financial Credit Union, visit https://www.southpointfinancial.com/about-us/financial-wellness-mad-city-money/.
Naming the award after Alphonse Desjardins emphasizes the movement's long-time commitment to youth. Alphonse Desjardins was a credit union pioneer who was instrumental in forming the Canadian and U.S. credit union movements. Desjardins formed youth savings clubs and in-school "banks," known as caisses scolaires.
SouthPoint's Desjardins winning entry will advance to the national competition, where it will compete with financial education projects from credit unions in other states.