SouthPoint Financial Credit Union Exceeds $500 Million in Assets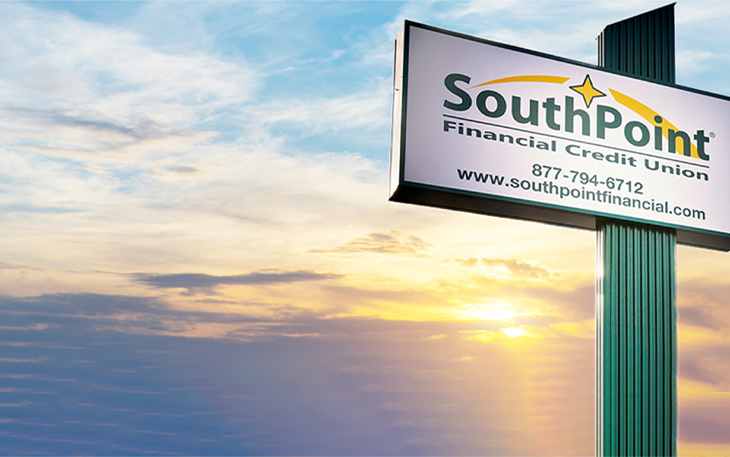 SouthPoint Financial Credit Union reached a new milestone, surpassing $500 million in assets in December 2021.
The credit union, which serves 23 counties in the State of Minnesota, credits several factors for achieving this milestone: expanding its membership base, making banking easy, and a focused strategy on returning value to members and the communities it serves.
"For a number of years, our strategic team and Board of Directors have been very intentional about growth, expanding our communities, and being on the forefront of technology," President and CEO Jay Gostonczik said. "We are dedicated to helping our member-owners improve their financial lives and achieve their goals, and this achievement shows that we are doing just that. We are extremely proud to be one of the few credit unions in our state to reach this level."
Founded in 1936, SouthPoint steadily grew in assets and members, from $63,000 in 1950, $200 million by 2009, and $300 million by 2016. Today the not-for-profit financial institution surpassed $500 million with 28,500 members.
SouthPoint operates with seven full-service branches, an administrative center, and a full suite of electronic and online services. In addition, they offer financial advisors through SouthPoint Investment Services and have a home-lending division with SouthPoint Home Mortgage.
"Our staff consistently works together to exceed our goals while maintaining our philosophy of people-helping-people and continuing our friendly member service," Gostonczik said.
Other initiatives that have contributed to SouthPoint's growth rate include advanced technologies that promote ease of use, an expanded indirect lending program, strong real estate, and business loan services, and expanding its footprint with four additional branch locations since 2015.
"This achievement would not have been possible without the continued support of our members and their continued loyalty and patronage, our communities for their support and partnership, and the hard-working staff and dedicated volunteers," Gostonczik said.