SouthPoint Financial Collects Donations and Funds for Hurricane Harvey Relief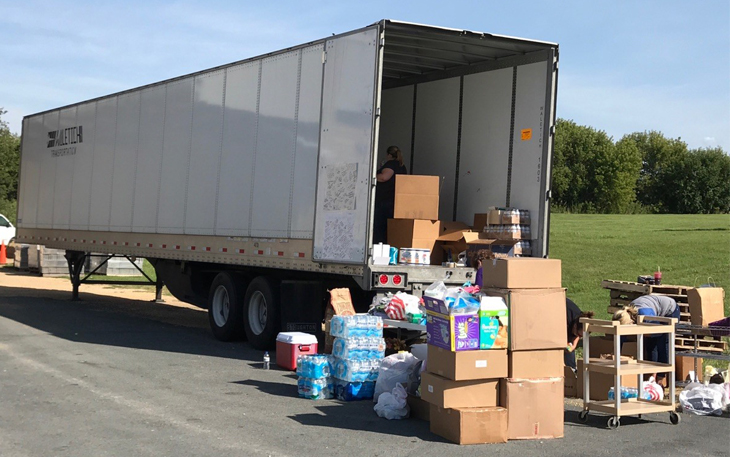 (Sleepy Eye, MN – September 25, 2017) – Shortly after hearing news of the destruction caused in the Houston area by Hurricane Harvey, SouthPoint Financial Credit Union employees decided to aid in relief efforts by collecting donations at each branch location.
SouthPoint members were notified via email, social media, and in-branch signage about the donation drive and responded almost immediately. Within a week, members donated $955 and a truckload full of supplies to send to victims of Hurricane Harvey.
The donations were split between three organizations in southwest Minnesota. Monetary donations were given to the Red Cross Hurricane Harvey Relief fund and supplies were donated to two drop-off sites in Texas.
Items donated in the Sleepy Eye, Springfield, New Ulm, St. Peter, and North Mankato branches were brought to a drop-off site in Mankato, Minnesota to help fill a semi-truck that drove items to the Humble Civic Center in Humble, Texas. The donations benefited both the general public as well as military families in the area. The Hutchinson branch partnered with the Hutchinson Rotary Club and Riverside Church to deliver donated supplies to Dayspring Church near Houston, TX.
"Our members took the credit union motto, 'People Helping People' to heart when they gave of their time and resources to help the residents of Texas during their desperate time of need," said Dick Nesvold, CEO. "I'm equally proud and thankful to belong to a community that consistently puts the needs of people before profit."