SouthPoint donates more than 1,100 saplings for Arbor Day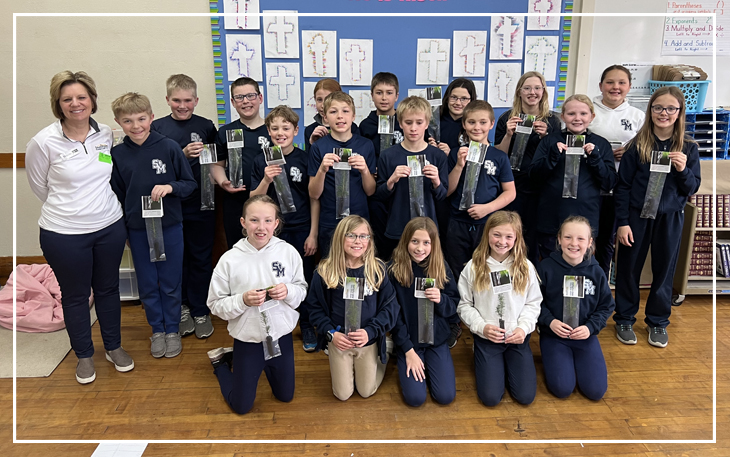 SouthPoint Financial Credit Union's Branch Presidents spent the last week of April delivering Meyer Spruce saplings to area schools in celebration of Arbor Day.
Arbor Day is a holiday that celebrates the planting, upkeeping, and preservation of trees. SouthPoint Branch Presidents Max Meine, Megan Karg, Tom Gengler, and Tom Battis explained the history of Arbor Day and provided coupons during their visits to area schools.
In total, SouthPoint donated 1,127 saplings to students in more than 15 different classrooms within the credit union's communities, including the areas of New Ulm, Sleepy Eye, Springfield, Lamberton, Comfrey, St. Peter, North Mankato, Waconia, and Hutchinson.