Saving money through the ages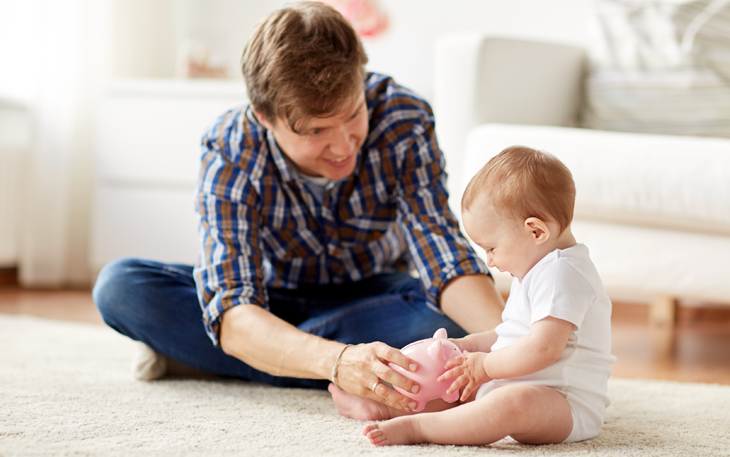 Regardless of what stage of life you're in, there's opportunity to save and grow your money and at SouthPoint, we've developed products to fit your needs.
Baby/Youth (ages 0-14)

The youngest years of life actually provide a great opportunity for saving money. Babies and children often receive gifts of money from relatives for life events such as birthdays and religious milestones. That money can be placed into an EzStart Savings Account at SouthPoint and earn 2.53% APY* on up to $5,000. The only requirement for this account is that the child have eStatements.
Teenager/Young Adult (ages 15 – 24)
Once your child enters their teenage years, they can still benefit from the 2.53% APY by transitioning their EzStart Savings to an Ez$ Savings Account. They'll continue to earn the higher dividend on amounts up to $5,000 as long as they add a checking, debit card and eStatements to their membership.
Adults
During this stage of life, you may be able to set more money aside in longer term accounts like certificates.
If your focus is saving for retirement, you might consider investing in SouthPoint's IRA Certificate or IRA Savings Account. The 24 Month IRA Certificate yields a rate of 0.85% APY while the IRA Savings Account falls slightly below that at 0.75% APY.
If you're concerned about locking up your money into a certificate and then seeing deposit rates rise, we have a Step Up Certificate. It allows you to "step up" to the next rate once on a 24 month certificate or twice on a 36 month certificate so you can be sure you're getting the best return possible on your investment!
Seniors
In retirement, you might want to be able to access your funds more easily, so our Money Market Savings account would appeal to you. Depending on the amount you deposit, you can earn from 0.25% APY to 0.50% APY and have your money be completely liquid. Transferring your non-insured investments to insured accounts at SouthPoint may also appeal to you during this time. For example, you can convert your 401K to an IRA Certificate at SouthPoint and be insured by the NCUA up to $250,000 for your IRA as well as an additional $250,000 insured for your Money Market Savings. We recommend calling a Member Advisor to discuss your specific situation and make the move that best suits you.
Regardless of where you're at in life, we have a deposit product to fit your needs. Reach out to a Member Advisor today by calling 877-794-6712, mailing [email protected], or stopping into your nearest branch.
*APY = Annual Percentage Yield. Rates subject to change without notice.