Oak Hills Memorial Foundation Receives Grant from SouthPoint Foundation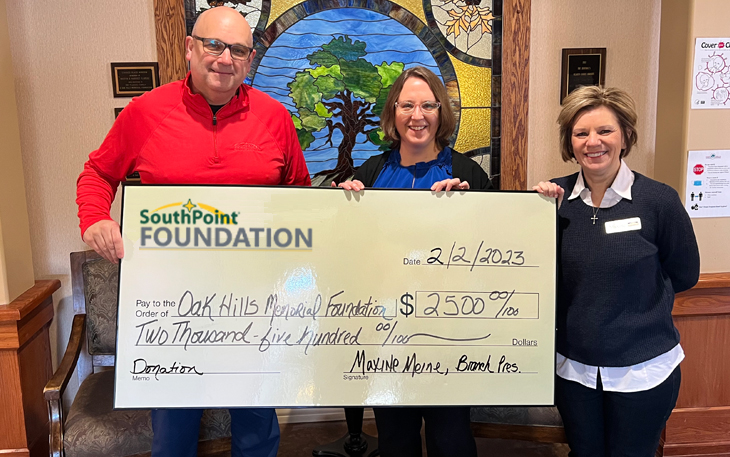 The SouthPoint Financial Credit Union Foundation recently awarded a $2,500 grant to Oak Hills Memorial Foundation.
The proceeds of the grant will help support the organization's Tubs and Scrubs campaign to replace five tubs required to provide bathing facilities for Oak Hills residents.
Since 1936, SouthPoint Financial Credit Union has been serving the financial needs of members. The SouthPoint Foundation provides a long-term vision for giving in the communities in which our employees and our members are invested. The Foundation congratulations and thanks the Oak Hills Memorial Foundation on their investment in the community.