Sleepy Eye Public School and St. Mary's Students Participate in Mad City Money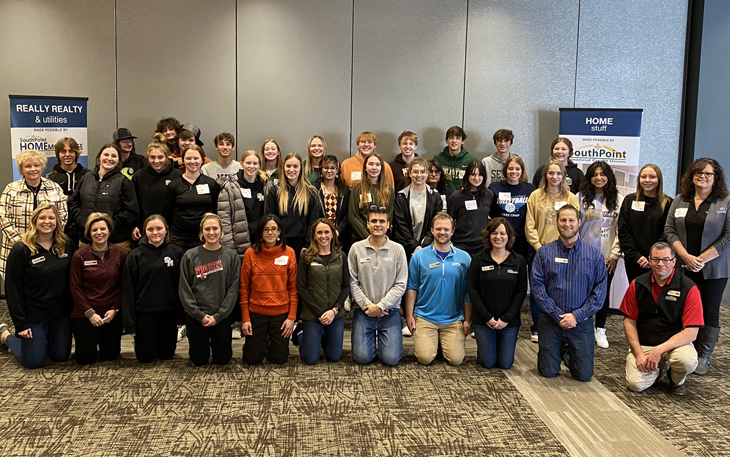 Sleepy Eye, MN – January 25, 2023) – SouthPoint Financial Credit Union hosted 30 Sleepy Eye Public School and St. Mary's On the Job Training high school juniors on Jan. 19 for a Mad City Money simulation program.
According to a youth.gov survey, results of a financial literacy exam found that high school seniors scored, on average, just 48% of answers correct, showing a strong need for more comprehensive financial education for youth in high school. The Jan. 19 program was the first one open to area students through SouthPoint. As a cooperative, SouthPoint wants to do all they can in their power to help educate students on financial education.
The program consisted of hands-on simulation that gives youth a taste of the real world, complete with a career, salary, spouse, children, debt, and insurance payments. During the simulation, students selected housing, transportation, food, clothing, and childcare, all while building their budget.
"Mad City Money is a great opportunity for our youth to experience a day in the life of an adult," Max Meine, Sleepy Eye Branch President said. "Students have the opportunity to buy a home, car and provide for their family on a set budget."
After the event, students expressed that they found interest in the simulation. SouthPoint is eager to provide Mad City Money sessions throughout the areas they serve to continue their work with youth on financial education.