How to beat the savings heat this summer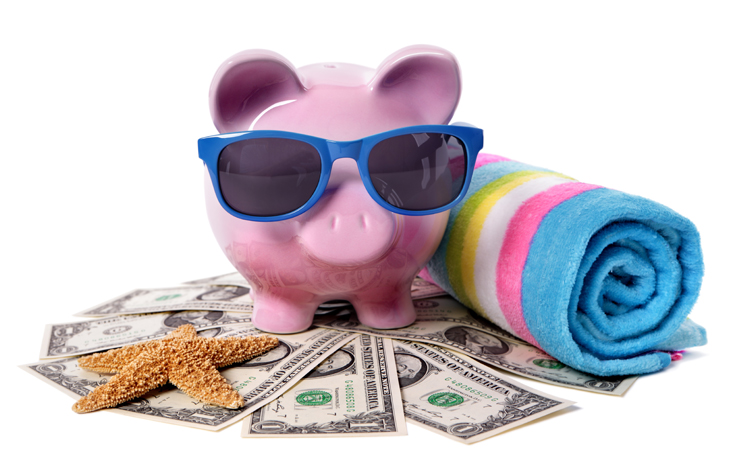 If you're like me you have been waiting all year for summer! Now it is just around the corner, you're probably ready to kick back and relax a little bit. We all have so much down time and money now with this new season, right? Wrong! Summer is its own special season on your pocket books. To combat draining your savings, here are a few tips to help you beat the summer savings heat!
Eat in instead of going out:
We all love a good night out with our friends or significant other, but let's be honest, things can add up fast when you go out. Why not save the bill and enjoy a back yard BBQ or afternoon picnic? Summer can go by fast, so any reason to get outside and enjoy the season is always welcome!
Take in a state park not a theme park:
State parks have it all for any type of adventure you are looking for. If you're up for more extreme sports, you can do climb or bike, or maybe you're looking for more of a relaxing experience. They have that too, with peaceful walking trails and spaces to sit and take in your surroundings. Many theme parks have high priced tickets and pricey fried food as far as the eye can see! Enjoy the great outdoors at a lower cost a bit more this summer!
Find alternative sports:   
Who doesn't love a great game of golf? I enjoy getting out on the course during the summer, but you'd be surprised at how expensive it can get? Membership fees, cart rentals, balls (not that anyone ever loses any of those), the list can go on. Look for a cheaper but just as satisfying option. Volleyball is a great alternative and something that can be played in any open area, and a lot of parks even have sand or grass courts open for free to the public. Your only cost is a ball!
Take advantage of rewards:
With summer traveling, take advantage of our SouthPoint Visa Rewards Credit Card. With great point redemption options, we can help you get to your summer destination! Some of the redemption options that could help you this summer may include paying for your flight, hotel, car rentals, cruises, or they can be redeemed for a gas gift card if you are more of a road-tripper. You earn your points, so make them work for you this summer! SouthPoint also offer 0 percent introductory rollover options on our credit cards as well that could help you cut costs and save more over the summer.
Hopefully this summer, these tips will help you beat the summer heat and help keep a few more dollars in your wallets while still enjoying the season!