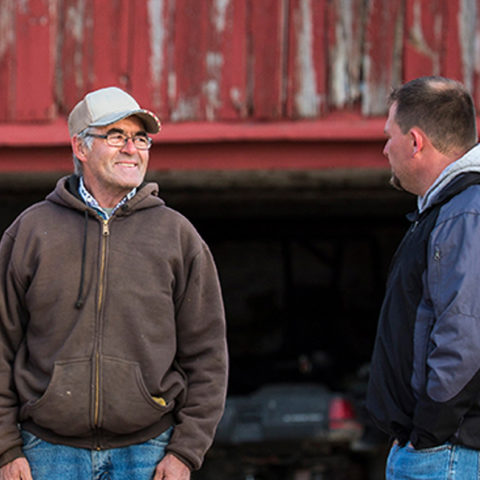 Trust. Transparency. Ownership.
Learn about new health plan options for Minnesota's agricultural community.
History of 40 Square
40 Square has been the collective mission of health care advocates for more than a decade. Cooperative Network, the Minnesota and Wisconsin state trade association of cooperatives and United Farmers Cooperative, an agricultural supply cooperative based in Winthrop, Minnesota, have been striving for additional health plan options for Minnesota farm families and their employees since 2004. Putting this idea into motion, 40 Square Cooperative Solutions was created and registered with the Minnesota Secretary of State in 2009.
With recent legislative changes, 40 Square Cooperative Solutions, is excited to sponsor a joint Self-Insurance Plan that will be funded through a Trust. [The joint Self-Insurance Plan and Trust will be referred to as the "Consortium"]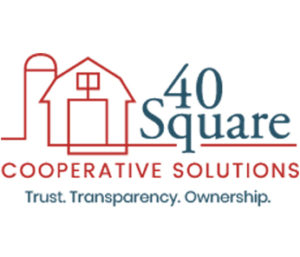 40 Square Cooperative Solutions
What is a cooperative? A cooperative is a business that is owned by its members. The members of 40 Square enjoy benefits and services the co-op offers through their purchase of voting stock and common stock. The cooperative will be governed by a board of directors elected by members. The 40 Square Consortium Health Plan will be governed by a separate board of directors, elected by members, as required by law.
To be a member of 40 Square you must meet certain criteria. You must be an employer* who:
Actively works in production Agriculture in Minnesota and;
Files either Form 1065 or Schedule F with your income tax return
*In order to participate in the 40 Square Consortium Health Plan, an employer must have at least one Common Law employee.
The 40 Square offers a self-funded health plan with six benefit options to choose from. Additional benefits such as dental, vision, and life are also available.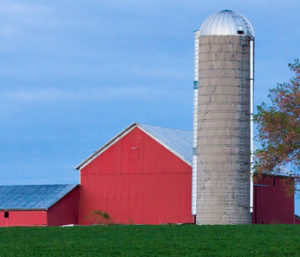 Self-Funded Health Plans
Self-funded health plans assume the financial risk for providing health care benefits. The 40 Square Consortium assumes the financial risk of the health plan being offered. Here's how it works:
A trust is established
Stop-loss (reinsurance) is purchased to limit the risk and protect the health plan
A third party administrator is contracted to provide administrative services
Self-funded plans are governed by the Federal Employee Retirement Income Security Act (ERISA) and are attractive because of the greater level of flexibility that comes with being able to tailor the plans based on the plan participant's needs. Self-funded health plans allow for a more hands on approach to the health care dollar. Feedback from health plan participants, along with claims utilization data, provide valuable information to make enhancements to the plans over time, thereby creating plan offerings that best fit the needs of its members. In the future, self-funding also allows for greater control and transparency of the health plan.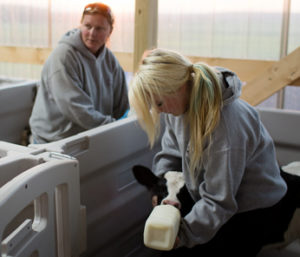 Managing Medical and Prescription Drug Costs
The 40 Square Consortium is dedicated to creating a long-term sustainable offering through empowerment and engagement of the plan participants. Some of the features for those who enroll in the health plan include telemedicine through HealthiestYou and patient advocacy through Alithias.
HealthiestYou
Physicians are available 24/7/365 to diagnose, treat, and prescribe, with no copay or consultation fee, via phone or video consultation
Has the largest telehealth network in the country
HealthiestYou can handle over 70% of traditional doctor office visits
Physicians are board certified licensed and reside in the U.S.
Patient advocacy through Alithias provides plan participants with information and support to make better health care decisions. Alithias combines data-driven intelligence and participant advocacy to lower health care costs, improve quality, and change behavior.
The 40 Square Consortium is committed to providing an effective communication strategy to help enable plan participants to engage in healthful behaviors and decisions.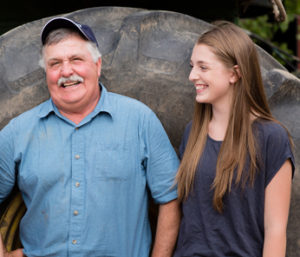 Health Plan Offerings
The 40 Square Consortium has six health plans from which to choose, giving you the opportunity to make a selection that best fits the needs of you, your family, and your employees. Similar to traditional health plans, self-funded plans have an annual deductible, coinsurance and copays for which you are responsible.
Here are some of the benefits included with every plan:
Routine preventive care paid 100%
Well-child care paid 100% up to age six
Routine doctor office visits, subject to a deductible or copay
Prescription drugs, subject to a deductible or copay
Hospital care and services
Diagnostic X-ray and lab testing
Ambulance
Chiropractic care
Medical equipment
24/7 Telemedicine coverage
Patient advocacy support
Cigna National Provider Network