SouthPoint FCU Releases NetGiver to Members for 100% Impact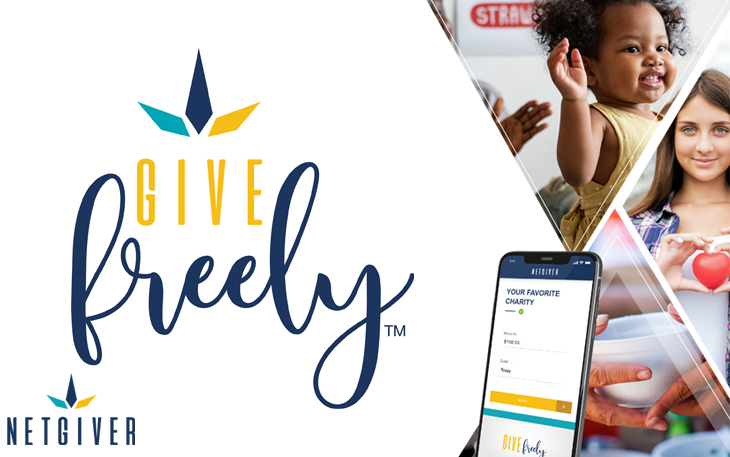 (Sleepy Eye, MN – October 19, 2020) – SouthPoint Financial Credit Union has a long-standing commitment to supporting the community and giving back to nonprofits. The latest addition to this commitment is NetGiver, a recently launched mobile giving app entirely focused on 100% fee-free donations. With online donation platforms growing in popularity, nonprofit organizations that employ these platforms incur platform and/or processing fees that can significantly reduce the amount the nonprofit receives each year – a total which can exceed 7% of the $149 billion dollars given each year by individuals via credit or debit card.
SouthPoint members are now able to ensure that their complete donation reaches the desired nonprofit, with no fees to either the donor or the recipient. Through NetGiver, donations to nonprofits can have 100% impact Brad Haynes, SouthPoint Sales Manager, believes that "Giving is not just about the money you provided it's about the difference you make in someone's life. As we give, we ensure that others who may not have had the opportunities or support in life that many of us do, can utilize those moments to better themselves and those around them."
Credit union leadership allows us to make a significant impact in the nonprofit giving space. We're excited to have the credit union community behind NetGiver," said Miriam Ackerman, co-founder of NetGiver. "This community is strengthened by its leaders. Leaders who take this commitment seriously, and with NetGiver they're making a significant impact," stated Ackerman.
"We're extremely proud to offer NetGiver to our members and know that we can make a difference with 100% donations to our community," said Haynes. NetGiver is available to members in both app stores and works seamlessly with a member's SouthPoint Financial Credit Union account. "Many charities depend on every cent and because of our partnership with NetGiver we can ensure the communities that we serve and the charities in our 19 county footprint can receive every cent of those funds to continue their philanthropic missions."
SouthPoint Financial Credit Union is a not-for-profit financial cooperative that distributes profits among members in the form of lower loan rates, fewer and lower fees and higher savings rates. Membership is open to all residents and businesses in a 19-county area of southern Minnesota. For additional information visit southpointfinancial.com, southpointhomemortgage, or call 877-794-6712.
About NetGiver: NetGiver is provided to members by their credit union as a secure and easy-to-use mobile app, where individuals make safe, secure, direct and fee-free donations to the charities they choose. NetGiver is a unique member acquisition and retention tool which delivers a branded credit union, feel-good experience to its users. Imagine the difference 7% can make. NetGiver is a Minneapolis based Credit Union Service Organization (CUSO), founded in 2019. For more information, visit netgiverapp.com.