SouthPoint partners with NetGiver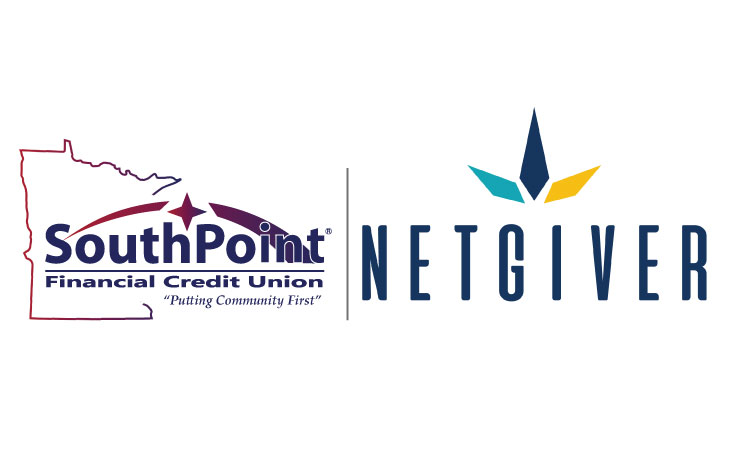 The Branch Presidents have been very busy reaching out to the 501c(3) non-profits in our seven branch locations. We have been very excited to let these organizations know that SouthPoint Financial Credit Union has partnered with NetGiver!
NetGiver is an organization that believes all charitable nonprofits should retain not just a portion of the funds they raise, but they should retain the entire 100% of all donations.
When our members choose to make a donation through their NetGiver app., their entire donation is donated at 100% to the nonprofit organization of their choice. NetGiver's tag line is Zero Means Zero! What that means is, Zero fees to our members to donate and zero fees for the nonprofit, which means they receive the 100% donation!
If you would like more information on how to get your nonprofit signed up for NetGiver so you can start receiving donations or if you would more information on downloading the NetGiver app so you can start making donation, please reach out to any Branch President; we will be happy to help you!