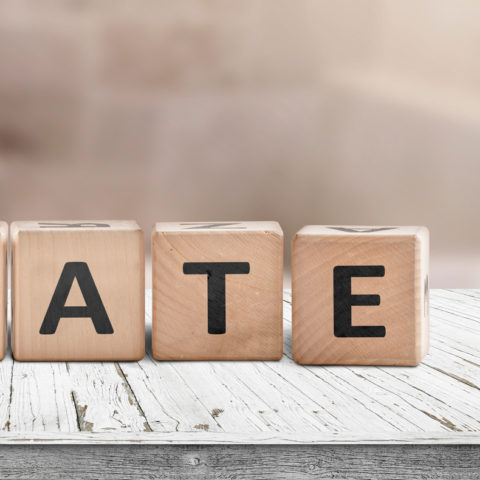 COVID-19 Update from SouthPoint FCU
Just like you, we're consistently monitoring the latest news and updates regarding COVID-19. As items evolve we will update this page with the latest information.
Minnesota face covering ordinance and SouthPoint Financial Credit Union
On Saturday, July 25, a statewide face covering ordinance (Executive Order 20-81) will go into effect. This  indicates that people in Minnesota ages five and above will be required to wear a face covering in all public indoor spaces. Member safety is always of the utmost importance to us which is why we want to remind you that this ordinance applies to all SouthPoint Financial Credit Union locations. 
Exemptions to the ordinance include children younger than five, and individuals with a medical condition, mental health condition, or disability. If you cannot wear a face covering, we kindly ask that you continue to utilize our drive thrus or Online and
Mobile Channels
. Our branches will have disposable masks available should you need one.
At SouthPoint, people come first and we consider all members and employees part of the SouthPoint family. We will continue to closely monitor the situation and take actions to protect our staff and member owner's health while allowing business to be conducted safely at our facilities.
Lobbies re-opening, Monday, June 15
With our member's and staff's health front of mind, we plan to re-open our lobbies on June 15th.
We have been using the past few weeks to put extra measures in place to maintain the health of our members and staff in preparation of our lobbies re-opening.
Our preparations include:
Additional training with all staff on safety protocols
Adding hand sanitizer stations to all branches
Installing protective partitions between staff and members
Requiring social distancing
Closing restrooms to the public
Providing face coverings to be worn by staff
Temporarily removing communal seating and beverages
Conducting employee health screenings
Want to make an appointment? Click the button below to get started.

Shred Day was intended for the middle of May, but due to COVID-19 we came to a decision with our shred company partners to postpone the event for the time being. We will work with them to reschedule in the future as we are able, and will share the information with members when a decision has been made.
Text UPDATE to 44394 to stay up-to-date with any SPFCU virus-related communications.
Community First Program
As a not-for-profit financial institution, we stand true to our core mission of "people helping people." When our members are faced with a hardship in the wake of a disaster, we want them to know that their credit union is standing behind them. That's why we have implemented a comprehensive program of financial support initiatives to help the people and communities we serve.

Which SouthPoint branches have a drive-thru?

Sleepy Eye, Springfield, New Ulm, North Mankato, Hutchinson and Waconia all have a drive-thru
How can I access my money?
How can I pay my bills or make loan payments?
SPFCU offers free online bill pay, but you can still pay bills as you always have via check, automatic withdrawal, ACH, etc.
Payments to your SouthPoint loans can be made by drive-thru, online banking, mobile app, VideoConnect, phone, mail or night drop. Our night drop will be checked at regular intervals throughout the day until our lobbies resume normal hours.
What if I need help from an actual person?
Our branch staff is ready at the drive thru to help.
VideoConnect offers a face-to-face experience from anywhere you are through your phone, computer or tablet.
Member Advisors at our call center are standing by at 877-794-6712.
If you prefer to text, text us at 44394 and we will text you back.
For after-hours assistance, you can utilize Call24 at 877-794-5355.
I know I don't need to ask, but is my money safe?
Rest assured the answer is YES! All of your SouthPoint share accounts are federally insured by the National Credit Union Administration for amounts up to $250,000.
SouthPoint's motto is "people helping people" and we will continue to do that, no matter what the situation.
We are a financially strong organization and are routinely audited by local, state and federal agencies.
What if I need to sign loan documents?
Don't worry, we use Docusign so you can sign important papers without coming into the branch.
You can also sign documents through VideoConnect.
If you need to sign mortgage documents, your Mortgage Loan Officer will be in contact. You may be asked COVID-19 screening questions if you have an appointment.
I lost my debit card, how do I get a replacement?
Call us at 877-794-6712 or connect via VideoConnect so we can assist you.
How do I sign up for Online Banking?

On the top right of this screen, click on the blue Member Login tab

Step 1: First time logging in

Enter the following:

Member Account Number
Last 4 digits of your social security number

Click OK

Step 2: Set up Username and Password

Enter the following:

Username (6 – 50 characters, make a note of your login ID and security code)
Password (8-16 characters with at least 2 numbers)
Retype password when prompted

Click Continue

Step 3: Contact Confirmation via email, text or phone call

If verifying via email or text, enter the provided code. If verifying via phone call, follow the prompts
Your account is now enrolled!
We understand there is a growing awareness regarding COVID-19 (coronavirus) and the impact that it may have as it continues to evolve. SouthPoint is closely monitoring the virus and learning more ways to protect our members and staff. We recommend reviewing the Center for Disease Control for resources including frequently asked questions, travel recommendations and regular updates.
Putting People First
As your credit union, the health, safety, security and financial well-being of our members and employees is our top concern. We are in close contact with both local and federal public health authorities and will continue to follow their guidance regarding COVID-19.
Precautions
We are working diligently to take precautions as an organization to prevent the spread of COVID-19. That in mind, SouthPoint has enhanced precautions to help promote member and staff safety and mitigate any spread of the virus by:
Consulting our Business Continuity Plan and following pre-planned procedures. Our critical systems and employees that are essential to day-to-day operations are set up to work remotely and securely in the event of any facility changes.
Asking staff that if they or an immediate household member has had COVID-19 exposure to contact Human Resources as soon as possible so SouthPoint can make necessary provisions.
Notifying staff that if they have participated in high-risk travel activities in the past seven days or are scheduled for high-risk travel, to communicate with Human Resources to work through precautions needed.
Cancelling all planned staff business travel to non-essential conferences or meetings.
The SouthPoint Family
At SouthPoint, people come first and we consider all members and employees part of the SouthPoint family. We will continue to closely monitor the situation and take actions to protect our staff and member owner's health while allowing business to be conducted safely at our facilities.
We remain committed to you and will continue to provide you with any member-affecting notifications regarding COVID-19. To stay up-to-date with virus-related communications and the credit union, text REGISTER to 44394 or visit our Facebook page.
Account access
Though our branches are open, for your convenience and protection the same SouthPoint experience you receive in branch is also available through the use of our digital services, including:
Beware of Coronavirus Scams
Lastly, please be aware that scammers are taking advantage of people's fears surrounding COVID-19. Be cautious of websites selling fake products or offering medical advice by taking your personal information, and of potential fake charities looking for donations. Follow these tips to avoid the most common coronavirus scams. We also recommend signing up for consumer alerts from the Federal Trade Commission.
Thank you for your partnership,
Jay Gostonczik, President/CEO