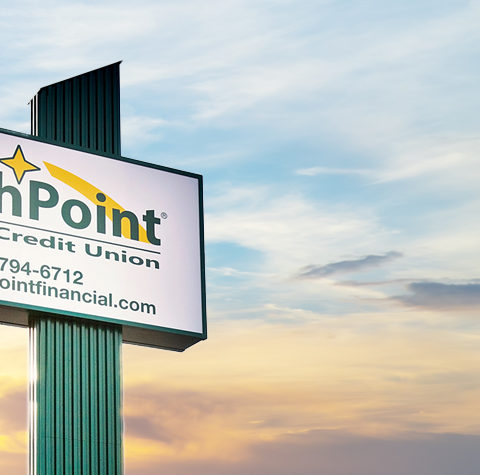 COVID-19 Update from SouthPoint FCU
To keep our employees, members & communities safe, we're taking the following proactive and precautionary measures:
SCHEDULE AN APPOINTMENT
Even though our branch lobbies are now open, you can still schedule an appointment to meet in-person.
DRIVE-UPs
Drive-ups remain open normal hours.
LOBBIES
Lobbies remain open normal hours.
---
A Message from our CEO and President, Jay Gostonczik
To our valued member-owners:
I want to take a moment to share some important information about  SouthPoint with you today. First, and most importantly, I want to thank you for your ongoing trust, loyalty, and partnership. We exist for, and are here, for you.
As you know, the world and our communities are going through extremely challenging and uncertain times. We recognize for most of us it hasn't been easy, but we know together we can persevere.
Since March, 2020, we have been following the recommendations of the Centers for Disease Control and Prevention and Minnesota Department of Health as the COVID-19 situation continues to evolve. With that in mind, we are taking precautionary measures focused on the safety and health of our member-owners and staff.
While this may cause some of you to change how you do business with us, we have never been more prepared for something like this. Though lobby service may be limited, we are still here to serve all of your needs. Over the past few years, we have made significant investments in bringing you the best in digital technology solutions to ensure members can access their accounts truly anytime, anywhere.
Between VideoConnect, mobile deposit, moving money with Zelle, accessing accounts via Online and Mobile Banking, and our completely electronic mortgage and consumer loans, anything you can do inside a branch can be done online from tablet, computer, or mobile device. We're proud of the investments made to serve you remotely, and we hope it has helped members retain a sense of normalcy through all that has transpired.
Of course, our Member Solutions call center, drive-thrus, and ATM's remain open and available for normal business hours.
We will continue to keep you up-to-date regarding any changes to the temporary lobby closures. Stay safe, stay healthy, and thank you for trusting SouthPoint with your financial needs.
Please continue to connect with us through our open drive thru's and the following digital banking services:
Sincerely,
Jay Gostonczik, President/CEO
We're Here For You
As a not-for-profit financial institution, we stand true to our core mission of "people helping people." When our members are faced with a hardship in the wake of a disaster, we want them to know that their credit union is standing behind them. SouthPoint's Community First Program is designed to assist members to be in a better position to recover quickly from the effects of a hardship.
SPFCU offers free online bill pay, but you can still pay bills as you always have via check, automatic withdrawal, ACH, etc.
Payments to your SouthPoint loans can be made by drive-thru, online banking, mobile app, VideoConnect, phone, mail or night drop. Our night drop will be checked at regular intervals throughout the day until our lobbies resume normal hours.
Our branch staff is ready at the drive thru to help.
VideoConnect offers a face-to-face experience from anywhere you are through your phone, computer or tablet.
Member Advisors at our call center are standing by at 877-794-6712.
If you prefer to text, text us at 44394 and we will text you back.
For after-hours assistance, you can utilize Call24 at 877-794-5355
Rest assured the answer is YES! All of your SouthPoint share accounts are federally insured by the National Credit Union Administration for amounts up to $250,000.
SouthPoint's motto is "people helping people" and we will continue to do that, no matter what the situation.
We are a financially strong organization and are routinely audited by local, state and federal agencies.
Don't worry, we use Docusign so you can sign important papers without coming into the branch.
You can also sign documents through VideoConnect.
If you need to sign mortgage documents, your Mortgage Loan Officer will be in contact. You may be asked COVID-19 screening questions if you have an appointment.
Call us at 877-794-6712 or connect via VideoConnect so we can assist you.
On the top right of this screen, click on the blue Member Login tab

Step 1: First time logging in

Enter the following:

Member Account Number
Last 4 digits of your social security number

Click OK

Step 2: Set up Username and Password

Enter the following:

Username (6 – 50 characters, make a note of your login ID and security code)
Password (8-16 characters with at least 2 numbers)
Retype password when prompted

Click Continue

Step 3: Contact Confirmation via email, text or phone call

If verifying via email or text, enter the provided code. If verifying via phone call, follow the prompts
Your account is now enrolled!