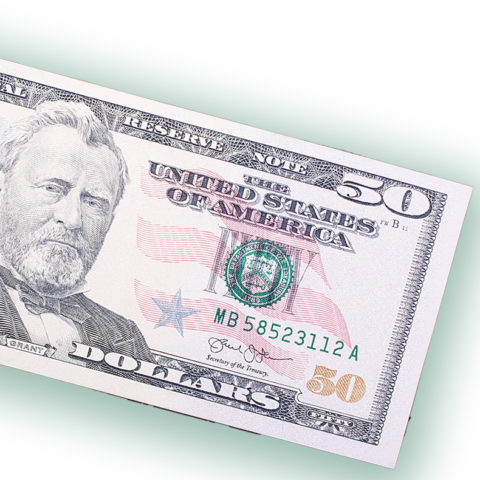 Share the Green
Bring your friends to join SouthPoint. $50 for you and $50 for them.
We are inviting all of your family, friends and co-workers to join SouthPoint. After they become a member and open one of the four products;
You will get $50 for each person you refer to SouthPoint and they will get $50 too. There's no limit to how much you can earn so start referring new members today!
Simply fill out the form below and an email will be generated to the person you would like to refer. It will even look like you sent the email as it will be from you! Once the person you refer receives the email from you, they can simply apply for a new membership right from the email. They will need to add your name to how they heard about SouthPoint by selecting "Share the Green" they will also need to enter in the referral code number. All of this information will be in the email that they receive. Once they open one of the required accounts, both of you will be eligible to receive your money. Check out the disclosures below for more in depth information.
Share the Green Referral Promotion will run from 12:00 am CST on July 1, 2019 through 11:59 pm CST on September 30, 2019. New members will have 30 days once they open their 00 Share Savings to open one of thee additional products. Member age 16 or old refers a new member to SouthPoint. If the referral opens a Membership Savings, enrolls in eStatements/eNotices, Online Banking and one of the following four items; Checking Account with Debit Card, SouthPoint Auto Loan, SouthPoint VISA Credit Card or a SouthPoint Certificate both the referring member and referred member will receive $50 deposited into their SouthPoint Regular Savings account on or after November 13, 2019.  There is no limit to the number of referrals a member can have. May be subject to a 1099 reporting. This is not valid with any other Refer a Friend offers. The account must stay active for 6 months or the funds will need to be reimbursed back to the Credit Union. Employees of SouthPoint Financial Credit Union are not eligible for the Share the Green Promotion.
What is an active account:
Must have an active* SouthPoint checking account to qualify
*active is defined as: (only one of the following 2 must apply)
-Direct Deposit and 5 debits* for the last 3 months
OR
-Minimum of 10 debit* for the last three months
**A debit transaction includes: Check, ATM Withdrawal, Purchase with Debit, Teller withdrawal or Automatic SouthPoint loan payment
A new member is defined as anyone who has not had an active Membership Savings or Checking account for 1 year or more and age 16 or older.