Put extra cash in your wallet this summer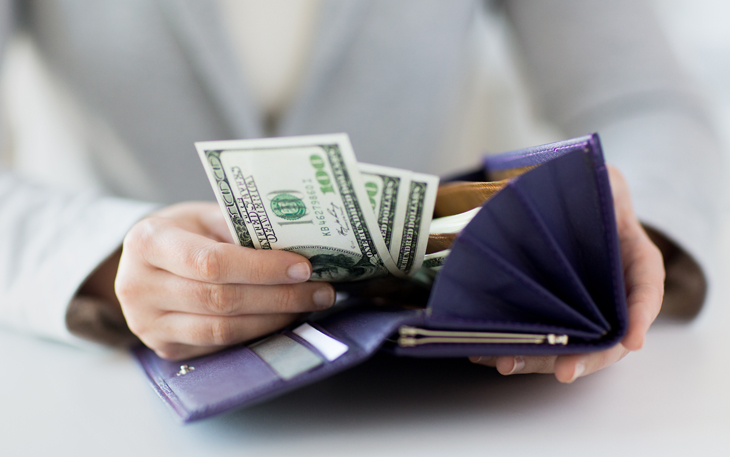 Whether it's for vacation or just going out with friends, we could all use a little extra cash in the summers. From animal enthusiasts to amateur photographers, there's a way for you to cash in on your hobbies. Here are 10 easy ways you could earn that spending money you've been wanting!
Dog or cat sit
Animal lovers, this one's for you. If you have neighbors with pets, start by asking if they want any help. You might even get paid for just walking an elderly neighbor's dog twice a day. Don't fret if you don't have a personal connection. Here a few websites that will hook you up:
Rover
Care
Sell your old clothes
Is your closest overflowing? Maybe it's time to get rid of that stack of clothes in your closet you haven't worn in three years. Turn your clutter into cash! Places like Plato's Closet and Once Upon A Child will buy your clothes. If you'd rather sell online, here are some sites that make selling your clothes a piece of cake!
Poshmark
ThredUp
eBay
Tradesy
Sell your old stuff
One man's trash is another man's treasure! This is the perfect way to earn extra cash and de-clutter your home. It's a win-win! Garage sales are a great way to get rid of items you no longer use, but you can also sell your items online at:
eBay – will sell anything
BookScouter – finds sites that will buy your old books and textbooks
glyde – buys Apple & Android devices as well as video games
GIZMOGUL– buys old phones for cash and donates money to charity|
BuyBackWorld – buys all electronics
NextWorth – buys phones, cameras, tablets and games
Run errands and do odd jobs
If you have an elderly neighbor who can't drive, offer to get groceries or run other errands.  If you do your shopping at the same time, you're not going out of your way and you're getting paid to pick up a few extra items. Here is a website that can connect you with other people who want your help:
TaskRabbit
Freelance writer
If you're good with a pen and have a couple of free hours, this could be a perfect way for you to make a few extra bucks! You could earn anything from $25 – $500 depending on the piece you write. Check out these website and start writing.
Freelancer.com
Skyword.com
Driver
Even if you only drive one night a week for a company using your own car, you can still make enough to go on that road trip you've been planning. Here are two of the more popular companies you can sign up with:
Uber
Lyft
Tutor
If you excel at math, science or English there are people out there that need your help. Students from primary school to college are looking for tutors. If you don't know anyone personally, here are some websites for online tutoring. Look closely at the jobs you choose because some require specific degrees.
StudyPool
CheggTutors
Tutor.com
Sell your pictures
Your photos might be more than just Instagram worthy. Even if you're not a professional photographer, your pictures could be worth money. These websites will buy your pictures, so start clicking!
Shutterstock
Fotolia
DreamsTime
iStock
Look at your financial options
Credit Uunions are great places to avoid fees, but did you know here at SouthPoint we will also help you grow your money? We work hard to ensure your money is earning the highest interest we can offer. Here are some of the ways we might be able to help you:
Our Member Advisors are here to help you find accounts that will best tailor to your needs.
Worry a little less about summer finances and start earning today! Chose something that you'll have fun doing and get started. Now that you know how to make extra cash, you can relax and go enjoy your summer.