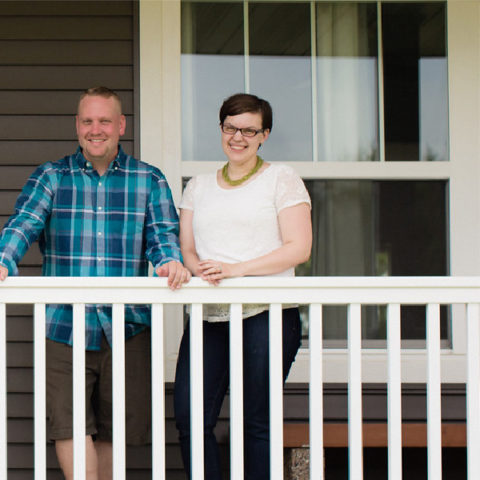 Home Lending Center
Finding the right mortgage is as important to your financial life as finding the right home is, to your personal life.
APPLY NOW
Our Mortgage Process
No matter where you are in life, our team is here to help with your home loan. Although it is always evolving, below is our typical process.
Pre-Approval: this is important when you're looking to purchase a home. Make the house shopping experience less stressful by knowing what you qualify for before making an offer.
House Shopping: you can look online or reach out to a local real estate agent to help you find the right home & present an offer. When the Purchase Agreement is signed by all parties the next step begins.
The Loan Application Process: depending on how long it took to find the home, some updates may be needed on your application. Initial disclosures will be delivered to you at this time.
Processing: your Loan Processor will request third party verification of income & assets, order an appraisal, request a flood certification and title searches for the property. We may reach out to you for clarification on information that differs from what was initially provided.
Final Approval: all final documentation is reviewed.
Closing: your loan closer will work closely with your closing agent to draft the closing disclosure. That person will be in contact with you a minimum of 3 business days prior to closing. That way you can review & sign this document. You'll likely have a final walk through of the property with your realtor prior to closing as well. The actual loan closing location can vary, but will be a mutually agreed upon location where you'll be signing your loan closing documents and all funds are disbursed to buyers, sellers and third parties.
---
Troubles making your mortgage payments?
It happens. As a not-for-profit financial cooperative, we work with our members to help them stay in their home and continue to make the payments they can afford. That might mean refinancing your home, tapping the equity, or restructuring your budget.
The Federal Trade Commission has a great resource to help you understand your rights and options. You'll find it here. Once you've given that a look, contact us. Together we may be able to come up with a plan that works for your financial present and future.