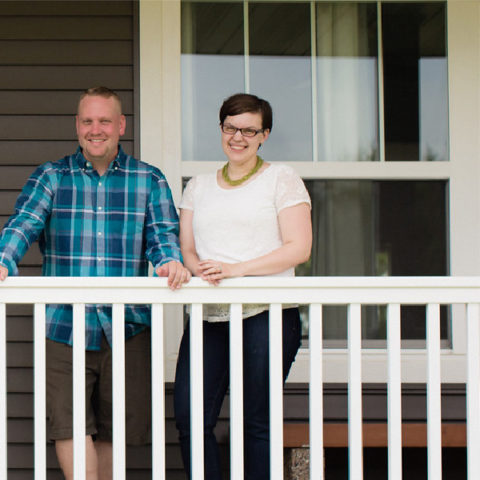 Home Lending Center
Finding the right mortgage is as important to your financial life as finding the right home is, to your personal life.
APPLY NOW
Throughout the loan-application process, our folks will provide you with regular updates. You can also contact us with questions or new information.
Here's an overview of the loan-application process for most purchases. For refinances the process begins with step #3.
Pre-Approval: this is important when you're looking to purchase a home. Make the house shopping experience less stressful by knowing what you qualify for before making an offer.
House Shopping: you can look online or reach out to a local real estate agent to help you find the right home & present an offer. When the Purchase Agreement is signed by all parties the next step begins.
The Loan Application Process: depending on how long it took to find the home, some updates may be needed on your application. Initial disclosures will be delivered to you at this time.
Processing: your Loan Processor will request third party verification of income & assets, order an appraisal, request a flood certification and title searches for the property. We may reach out to you for clarification on information that differs from what was initially provided.
Final Approval: all final documentation is reviewed.
Closing: your loan closer will work closely with your closing agent to draft the closing disclosure. That person will be in contact with you a minimum of 3 business days prior to closing. That way you can review & sign this document. You'll likely have a final walk through of the property with your realtor prior to closing as well. The actual loan closing location can vary, but will be a mutually agreed upon location where you'll be signing your loan closing documents and all funds are disbursed to buyers, sellers and third parties.
Home purchase basics
A home purchase may be one of the largest financial transactions you ever complete, so it's important to make the right decisions and to keep an eye on the details. With the assistance of your Real Estate Agent and Loan Officer, it should be an efficient, pleasant, and ultimately rewarding experience.
Your Real Estate Agent should:
Present the homes that suit your needs as you've defined them.
Help you determine the difference between a "good buy" and a property which, because of its nature (neighborhood, market appeal, etc.), might have to be discounted if you decide to sell in the future.
Negotiate the best deal for you. With a Pre-Approval letter from us in hand, your Real Estate Agent will be able to demonstrate that you are a qualified and capable borrower. This will strongly influence the Seller, and may make the difference between the Seller accepting your offer or someone else's — even if your offer is lower!
We are here to help:
Assist you in selecting the best loan to meet your personal situation and goals. (This single decision can save you thousands of dollars throughout the years!)
Keep you informed of your loan status throughout the entire process.
Keep your Real Estate Agent informed of our loan progress (Note: your personal information is always kept confidential between you and us; only deal points and progress are shared).
Get the appropriate loan for you at the best rates and fees. This will save you significant money "up front" and throughout the years to come.
Things you are responsible for:
Keep your Real Estate Agent and loan officer informed of any questions, concerns, or changes as they develop.
Keep the process moving by providing documentation and decisions as soon as reasonably possible. By doing so, many of the details are taken care of early in the process so you can comfortably concentrate on any last-minute details or events that require your attention.
Enjoy purchasing your home, but do remain objective throughout — to make the business decisions that are best for you.
Make sure you are pre-approved as early as possible. This will put the power of financing behind you so you can concentrate.