Your Card, On Your Terms – CardValet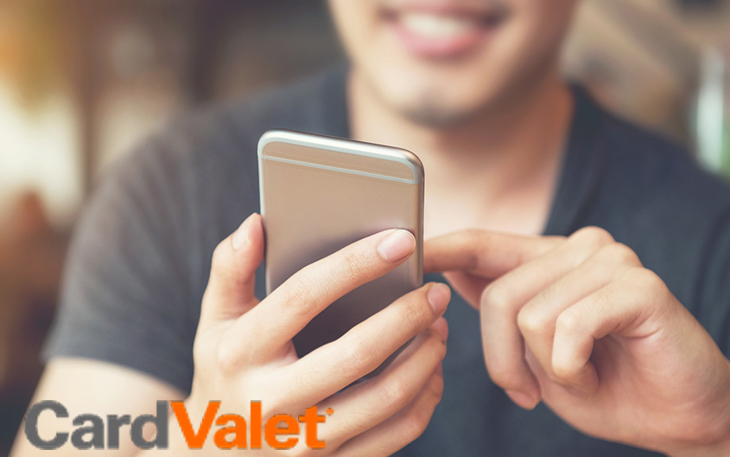 The recent Equifax breach proves that anyone and everyone is vulnerable when it comes to ID theft and credit card fraud. It is important for all consumers to become proactive in both protecting and monitoring their information and accounts.
SouthPoint FCU offers a powerful tool called CardValet. The CardValet app lets you proactively manage your SouthPoint FCU Visa debit and credit card in your wallet with the mobile device in your pocket.
CardValet Helps Monitor AND Prevent Fraud
CardValet is an app on your mobile phone that can add extra protection for your SouthPoint FCU credit and debit cards. Features include:
Turn your SouthPoint FCU debit and credit cards "on" or "off" at any time using your mobile phone. When the card is "on," transactions are allowed in accordance with each cardholder's usage control settings. When the card is "off," no purchases or withdrawals are approved until the card is turned back "on." This control can be used to disable a lost or stolen card.
Set up alerts to receive notification whenever your cards are used.
Location-based controls The My Location control can restrict transactions to merchants located within a certain range of each cardholder's location (using the phone's GPS); transactions requested outside of the specified range can be declined.
Limit purchases by type of merchant. You can make purchases at gas stations and grocery stores possible, but "turn off" the ability to use your card online or at electronics stores, for example, unless you give specific permission. Personalize CardValet to your own spending habits.
Set limits on dollar amounts. Spending limits can be established to allow transactions up to a certain dollar value and decline transactions when amounts exceed pre-defined thresholds.
All features can be changed instantly, enabling you to make adjustments to accommodate travel or unusual one-time purchases. You can also set up alerts so you can monitor your accounts in real time for suspicious activity, helping to shut down fraudulent activity immediately.
More than Fraud Protection
CardValet offers a variety of features that go beyond fraud protection to simply help you manage your spending. For instance:
Manage your budget. Trying to stay on budget for groceries or clothes? Set spending thresholds, specify merchant types and turn your cards on and off.
Set different parameters on each card. Each card entered into your CardValet app can be set up with individual limits or controls… perfect for parents and employers!
Review balances and transactions. Monitor your finances anytime, anywhere to check account balances or review recent card transactions.
Get Started with CardValet Today
CardValet puts the power of fraud monitoring in your hands. You have the ability to protect and monitor your accounts to match your own spending habits and preferences. Take advantage of this powerful tool today.